Nemu berita fundamental bagus, semoga bermanfaat: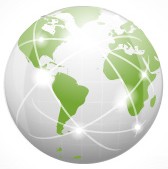 DOLAR terus mengalami penguatan terhadap EURO setelah The FED mengeluarkan kebijakan dari rapat bulan lalu dimana para investor memperhitungkan kecepatan dari pelaksanaan Tapering oleh bank Sentral.
The Fed memutuskan pada rapat tanggal 17-18 Desember untuk mengurangi pembelanjaan obligasi bulanan dan Presiden The FED San Fransisco John Williams mengatakan bahwa program ini akan berakhir di tahun ini.
Menurunnya jumlah impor minyak oleh US ikut mengurangi deficit neraca perdagangan negara tersebut ke level terendah dalam empat tahun terakhir yang juga menunjukkan penguatan perekonomian US.
JPY masih mengalami pelemahan akibat dari pelemahan saham selama dua hari berturut-turut, mengakibatkan berkurangnya permintaan akan safe haven.
CAD menyentuh level terendah tiga tahun terakhir dikarenakan neraca perdagangan bulan November mengalami deficit Sembilan kali lipat dari apa yang diperkirakan oleh para ekonom, hal ini menjadi bahan pertimbangan spekulasi bahwa bank sentral akan memotong suku bunga.