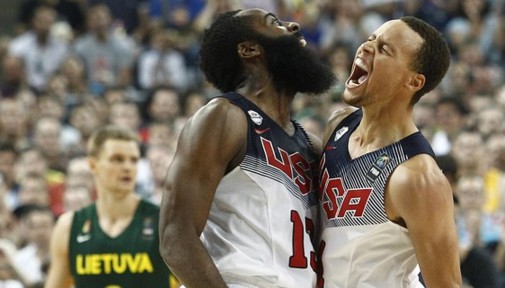 I'm always amazed when a short upward burst by the stock market coincides with absurdly high new valuations for big stocks. For instance, with today's surge, Amazon (NASDAQ: AMZN) in particular added insane amounts of money to their bottom line, and thus their valuation. Monday, they could be right back down where they were. I know that's the nature of the market, but it's still interesting to reflect on every once in awhile.
Being a sports nut, let me use an analogy. It would be as if, at random points throughout the season, teams at the bottom of the standings were allowed to sign all the best players. So the Charlotte Bobcats could all of a sudden find themselves starting Steph Curry and James Harden. That would be awesome! They would win a lot of games. But, only to a point.

In this scenario, the good players could be taken away just as fast and the Bobcats will resume losing tons of games. It's easy to be tempted by this new, easy money being thrown around today, but if you look past the veneer you can see that things can change on a dime and nothing is really what it seems. The smart money has long term strategies in place to take advantage of stuff like this.