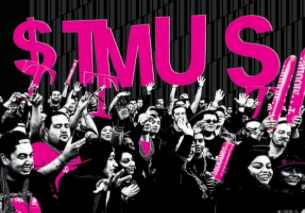 The biggest frustration with the turnaround story at T-Mobile (TMUS) remains the lack of actual earnings growth. The domestic price war initiated by the wireless company and Sprint (S) helped attract customers, but the bottom line benefits remain muted. 
For Q1, T-Mobile reported a headline $0.56, but the company only earned $0.10 after excluding $0.46 from a spectrum gain. The number was a large decline from last Q1. Even more disappointing, the stock isn't likely to gain much traction over $40 as long as the future earnings expectations continue to plunge. Note how the EPS estimates for 2017 are down $0.58 from only 90 days ago. 

Source: Yahoo Finance
While T-Mobile is good at marketing the customer additions, investors are more concerned about the profitable acquisition of customers. 
Disclosure: No position