Before the world morphed into what it has become, the relationship between stock prices and intraday ranges was somewhat positively correlated (as one would imagine) - higher prices and a steady vol means absolute ranges will trend higher. However, the last few years - and most especially the last few months - as equity index prices soared, so intraday ranges collapsed. In fact, the last 3 times a new low range was made, that marked a local high in stock prices. Along with the fact that the VIX term structure is the steepest since the pre-Bullard collapse,  hedging - as opposed to BTFTAH - seems more appropriate in the short-term at least.
The "new" normal - plunging intraday ranges as stocks soar...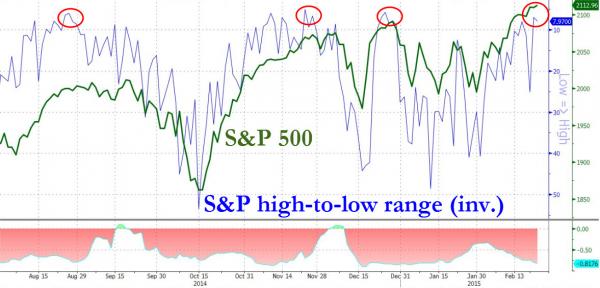 The last 3 times (red ovals) range collapsed and rolled over marked short-term tops in stocks.
The "old" normal... not that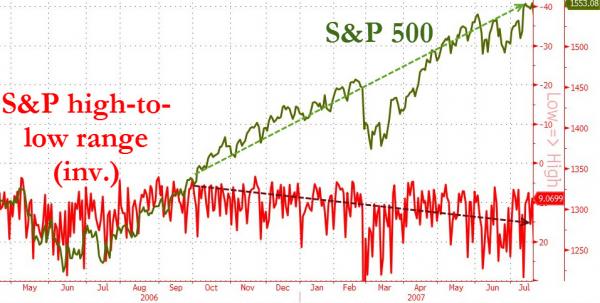 And front-end VIX has collapsed compared to mid-term - the steepest VIX curve since the pre-Bullard-save plunge...
Trade accordingly...
*  *  *
Charts: Bloomberg
h/t AY