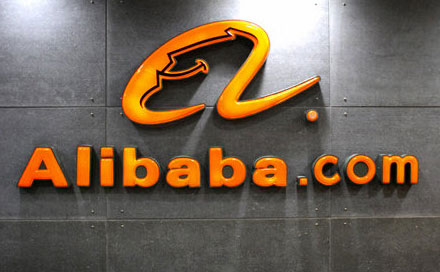 By Belinda Cao,
Bloomberg
Day one for shareholders of Alibaba Group Holding Ltd (BABA)was great. Week one proved less so.
China's largest e-commerce company slumped 3.7 percent to $90.46 last week after having soared 38 percent in its Sept. 19 debut on the New York Stock Exchange.
Alibaba, which was founded 15 years ago by Jack Ma, started trading after its record $25 billion initial public offering amid reports that indicated the world's second-largest economy is slowing as the housing market slumps. While investors looking to tap into the world's largest market ofInternet userspiled into the IPO, the economic slowdown is spurring concern the company, which gets almost 90 percent of its sales from China, may struggle to sustain growth.
"The slowdown is real and the impact on Alibaba will be shown some time next year," David Riedel, president and founder of Riedel Research Group inNew York, said in a phone interview. "It makes sense to me that the stock would be flat to down after that big pop the first day because there are obviously some concerns in the market."
Bearish investors who profit from price declines made their first bets on a retreat in Alibaba, boosting shares sold short to 12.1 million on Sept. 25. The weekly decline in Alibaba pared its advance since the IPO to 33 percent. ABloomberg indexof the most-actively traded Chinese companies in the U.S. retreated 1.8 percent for the week. TheKraneShares CSI (KWEB)China Internet Fund, which has Baidu Inc. and Tencent Holdings Ltd. among its holdings posted its third weekly decline, on track for the first monthly drop since April.
No Stimulus
Finance MinisterLou Jiweisaid Sept. 21 the government won't make major policy changes in response to economic indicators after data from factory output to retail sales signaled the economic growth is losing momentum. New-home prices dropped in 68 of the 70 cities last month, including in Beijing andShanghai, the National Bureau of Statistics said Sept. 18, the most since January 2011 when the government changed the way it compiles the data.
The weakness in Alibaba's stock last week may also be caused by sales from investors who bought shares in the IPO and are now selling with a profit, according to Warren Hickman, a managing director at Shire Capital Management LLC in New York.
"What you are seeing now partially is an adjustment to people who were speculating in the stock and they are taking their profits early," Hickman said by phone. "Over the next two weeks, you'll see it fluctuate from its initial opening price, but over the next year you'll see it climb beyond $93."
Short Sellers
Alibaba surpassed Facebook Inc. in market capitalization on its first trading day after posting the biggest price increase for a new stock offering of at least $10 billion, data compiled by Bloomberg showed. It only trails Apple Inc., Google Inc., and Microsoft Corp. in size among U.S.-traded technology companies.
About 3.3 percent of Alibaba's listed shares have sold short, according to data compiled by Bloomberg and Markit, a London-based provider of financial information. While the amount was "relatively small" compared to total shares outstanding, it was significant considering the limited shares available to borrow after the IPO, Andrew Laird, a New York-based product specialist at Markit, said in an e-mailed response to questions Sept. 25.