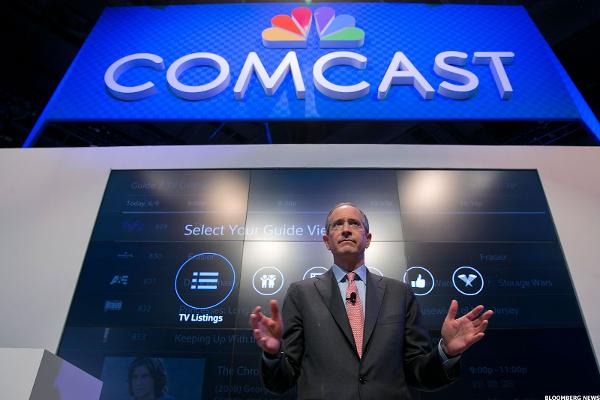 NEW YORK (TheStreet) -- Shares of Comcast (CMCSA) are up 0.36% to $67.35 today after the company's film arm, Universal Pictures, released the new animated film "The Secret Life of Pets" to resounding success.
The movie's opening weekend brought in $103.2 million, according to studio estimates.
The open was the highest-ever in the U.S. and Canada for an original film - either animated or live action.
The record was previously held by Disney's (DIS) "Inside Out," which grossed $90.4 million in its opening weekend last June.
"Pets" is a breath of fresh air for Universal Pictures following...
More