Did you miss "Mad Money" on CNBC? If so, here are some of Jim Cramer's top takeaways.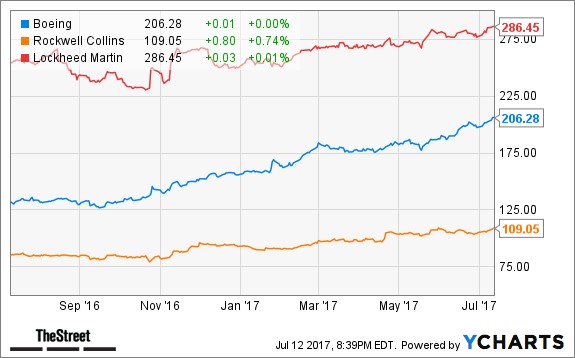 The aerospace bull market rages on, but with shares of Boeing (BA) up 60% over the past 12 months, have investors missed the move? Cramer said he'd swap out of Boeing and into Rockwell Collins (COL) instead.
After trading sideways for most of 2016, Rockwell found its footing this year and has been steadily surging higher. Part of that move was the company's acquisition of B/E Aerospace, a deal that closed just a few months ago.
Rockwell mostly makes the brains of an aircraft, with things like avionics and communications systems. B/E...
More