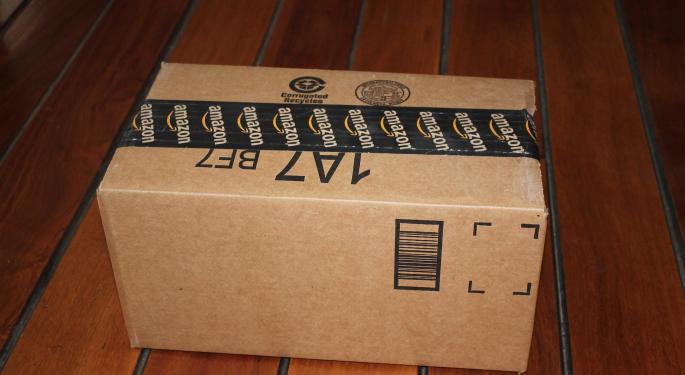 "When Amazon.com reports a 27 percent increase in North American quarterly revenue, it has to come from somewhere, Cramer said.
Cramer observed that both Macy's and Kohl's were "undifferentiated," and they "can't stop the onslaught."
Noting that Amazon is taking the market share from these retailers, Cramer said "They (Amazon) are doing what Wal-Mart Stores, Inc. WMT 0.66% did to the Mom and Pop stores."
"You just can't compete with the scale."
Both Macy's and Kohl's have reported disappointing quarterly results. For Macy's, the earnings beat in the first quarter wasn't enough to offset the negative sentiments caused by its revenue miss and the slashing of the forecast for the full year.
Meanwhile, Kohl's adjusted earnings and revenue fell short of analysts' expectations and comparable store sales fell 3.9 percent.
"It is the kind of merchandise and where the stores are located are victimizing them," Cramer added.
Cramer continued that earnings of Home Depot Inc HD 0.08% due on May 17 can weather the storm from Amazon, as they have products that cannot be sold on Amazon.
At the time of writing, shares of Amazon were flat at $714.29.
© 2016 Benzinga.com. Benzinga does not provide investment advice. All rights reserved.