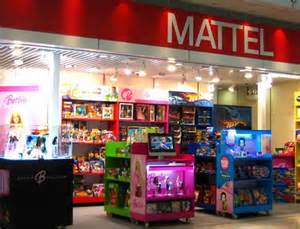 To say that 2014 was a bad year for Mattel (MAT) would be an understatement. 
Over the past year, Mattel has been besieged by falling sales for its flagship Barbie and Fisher-Price brands. Investors have lost patience with the company's painful decline, which led to the resignation of Chief Executive Officer Bryan Stockton. Mattel spent a lot of money last year on a large acquisition and increased advertising, but these measures failed to engineer a turnaround.
Earnings collapsed by 58% to $0.44 per share in the fourth quarter, which is the critical holiday shopping season. This was a terrible sign that consumers just aren't buying Barbie dolls anymore. Mattel spent $460 million on the acquisition of MEGA Brands in early 2014. Mattel acquired the Canadian company to capture a leadership position in the construction-play market, which is still growing. But it doesn't help much because Mattel gets the vast majority of its sales from its other products, which are in decline. Barbie sales declined 16% last year, Fisher-Price sales fell 13%, and even American Girl, which had been Mattel's only successful brand throughout most of the year, saw sales drop by 2% in 2014.
With each passing quarter, Mattel looks more and more like a relic of the past, destined to fade in an era when games are increasingly played on devices like smartphones and tablets.