Today was very reminiscent of last Wednesday's NO REASON meltup... and that did not work out so well... So this seemed appropriate...
Today was the biggest short squeeze of 2015...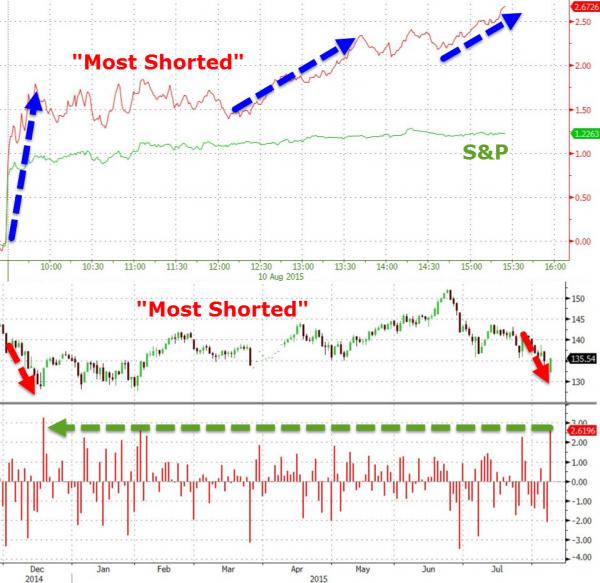 No volume - you hear that!!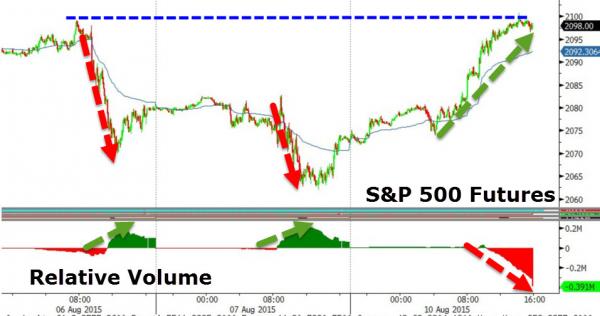 Stocks did what stocks do - because as Bob Pisani said "a rally was overdue" - S&P 500 pushed back above its 50- and 100-DMA having bounced off the 200DMA on Friday...Nasdaq surges off 50DMA...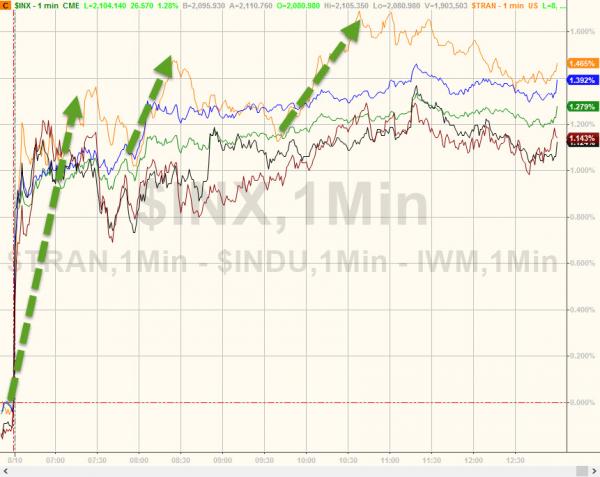 The S&P 500 retraced all of last week's losses today...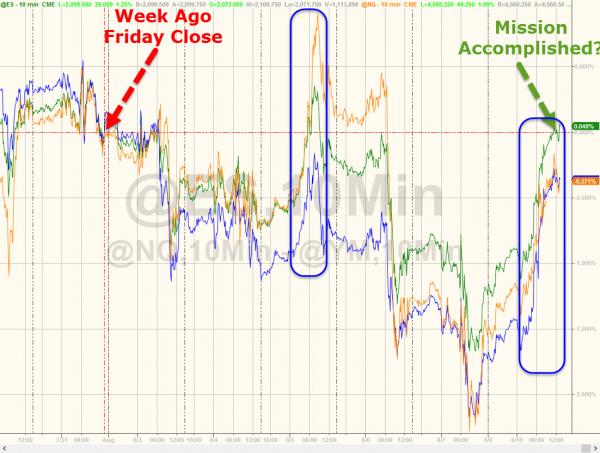 Because... AAPL...? Best day since January
Small Caps - Russell 2000 - made it back above its 200DMA at 1221...but then fell back...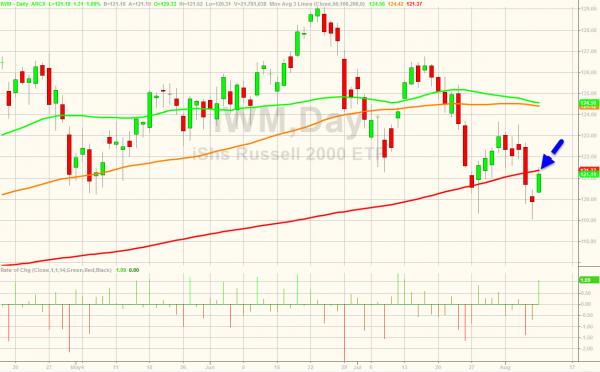 Today's surge in The Dow managed to stave off the death cross (note: a close at or below 16950 would have triggered it) and avoided the 8th day in a row of losses which would have stumped Pisani...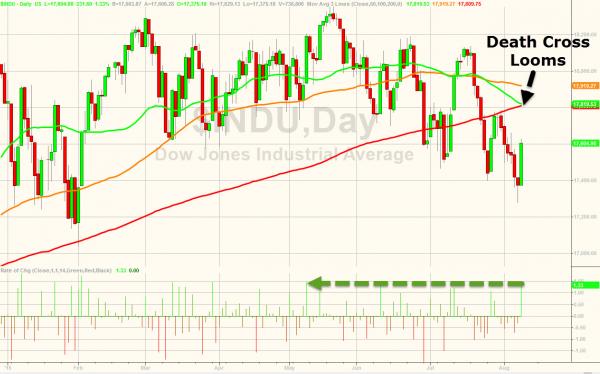 VIX was managed down to close to a 11 handle once again...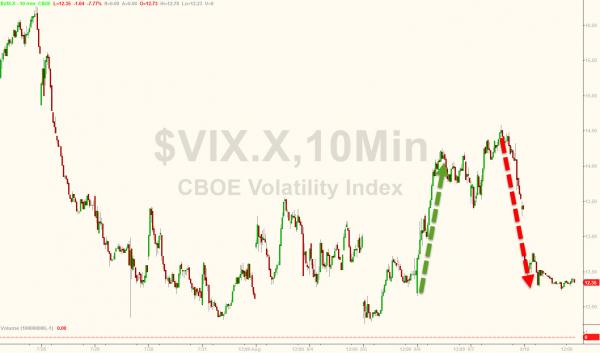 Credit markets were not playing along fully...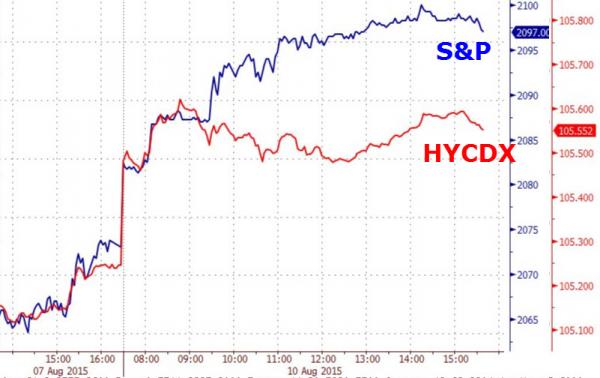 With energy credit risk surging well above 1000bps...but energy stocks don't care today.!!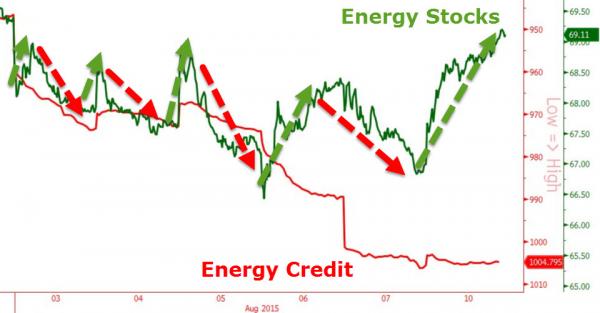 As the energy sector outperformed...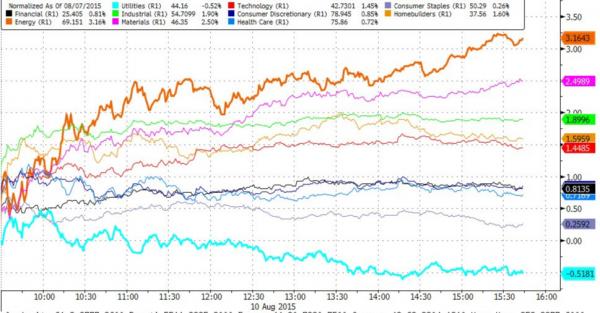 Treasury yields bled higher from the early morning... biggest yield spike in a month... very notable steepening today...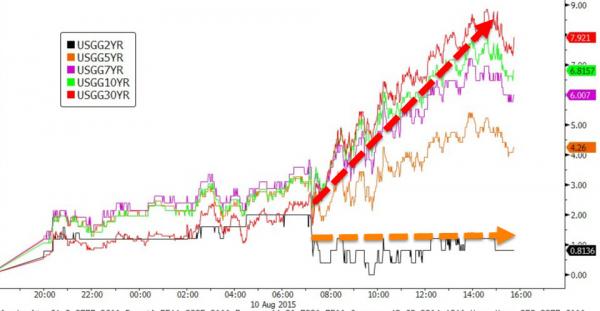 The dollar was monkey-hammered as Lockhart forgot to say "September" - biggest drop in 2 weeks... notice swissy weakness early which sponsored the equity rally in the US for a while...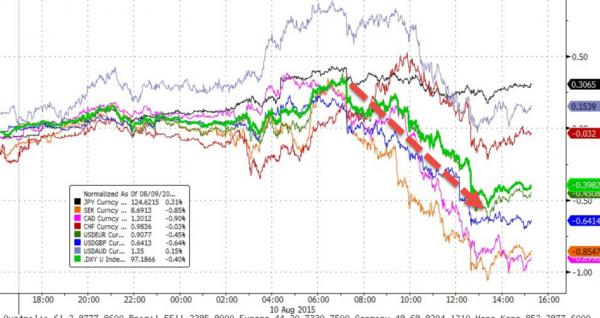 And Goldman notes we posted a bearish key reversal on Friday...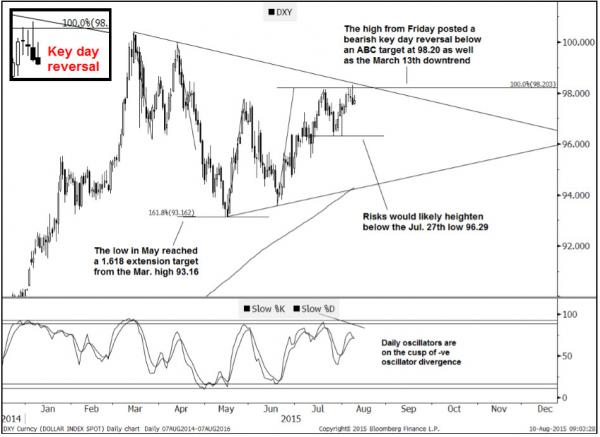 Commodities surged with Copper and Crude jumping and gold and silver surging on hopes of China QE... or PBOC buying rumors... or algos gone manic...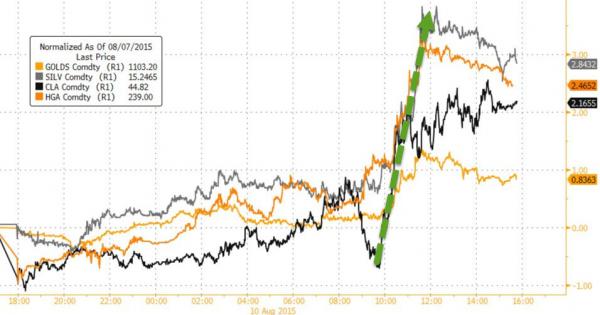 Crude's chaos today...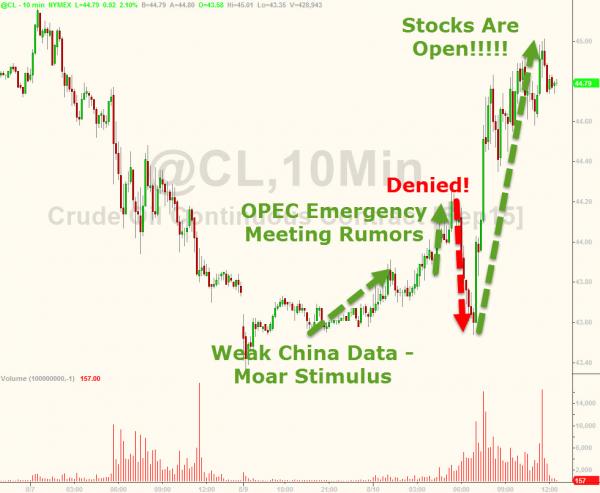 Don't get too excited in Copper as Goldman warns this is abunce in a downtrend...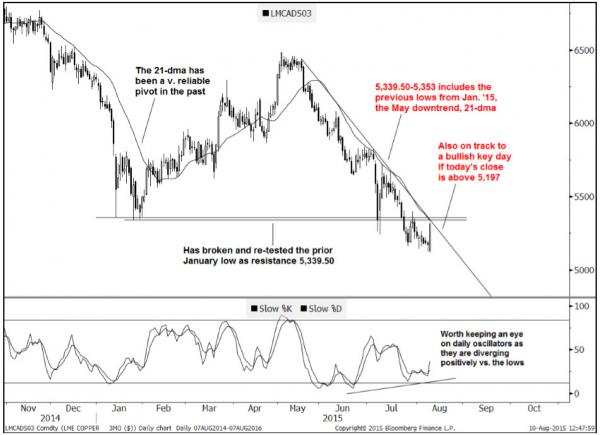 Silver had its best day in 3 months... Gold's best day in 2 months...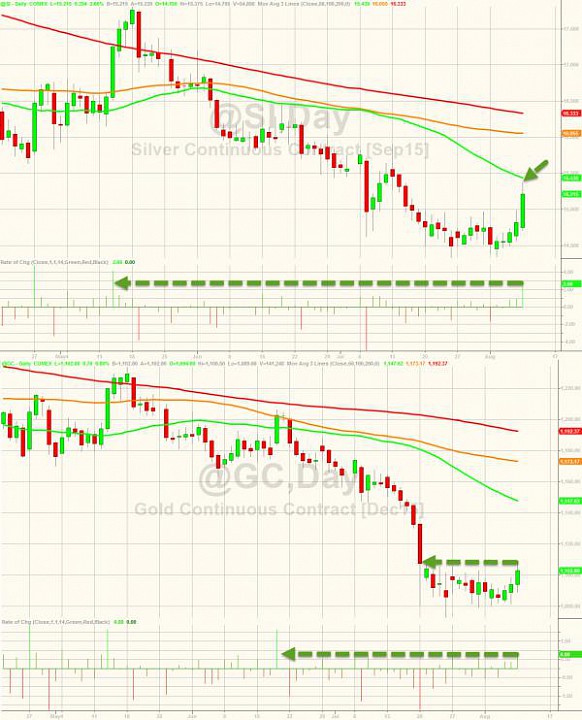 Charts: Bloomberg