Do not look now, but ARIAD Pharmaceuticals (ARIA) is at yearly highs. After reporting a drop in costs, higher R&D spend, and higher revenue, the stock is holding steadily higher.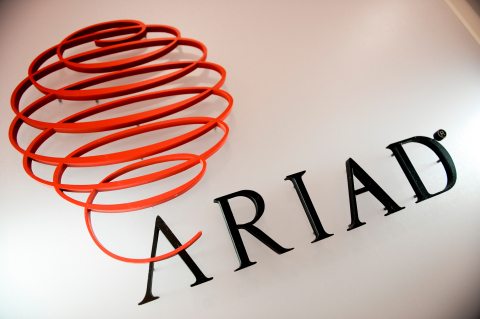 The company's drug developments show promise. In the second quarter, the company started Phase 3 clinical trial of brigatinib in patients with ALK positive locally advanced or metastatic non- small cell lung cancer (source). The company reported Phase 2 PACE clinical trial of Iclusig results at the ASCO and EHA conferences.
AP32788 is showing promise for Ariad.
In the second quarter, ARIAD's revenue grew 134% on Icusig sales. Though $25.5M is due to a one-time reimbursement, expect lower DSOs to translate to higher revenue growth.
Raising prices of Iclusig by $8 will also help gross profit margin.
ARIAD obviously has more upside, but value investors may want the stock pulling back before considering this stock.
Further reading: