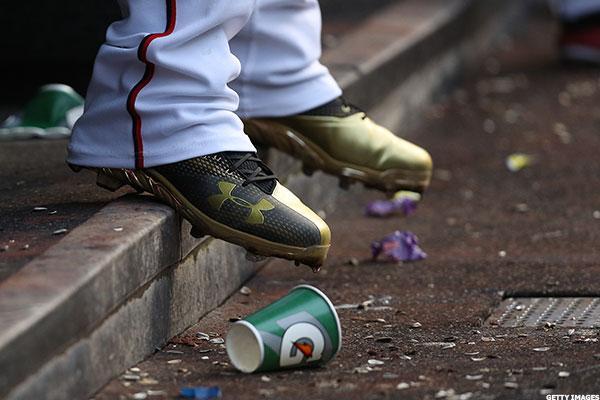 Boy, investors have really dumped some hatorade on top of Under Armour's (UA) once-hot stock ahead of its second-quarter earnings release Tuesday.
Shares of the athleticwear maker, at around $43, have fallen about 9% over the past three months compared to a 3.5% gain for the S&P 500. The pullback hasn't come without good reason -- or several of them, to be more precise.
Under Armour slashed its full-year sales-and-profit outlooks in late May after key partner Sports Authority decided to shutter all of its stores across the U.S. Under Armour now expects full-year sales to increase about 24% from the prior year to $4.925 billion and operating income to be in a range of $440...
More