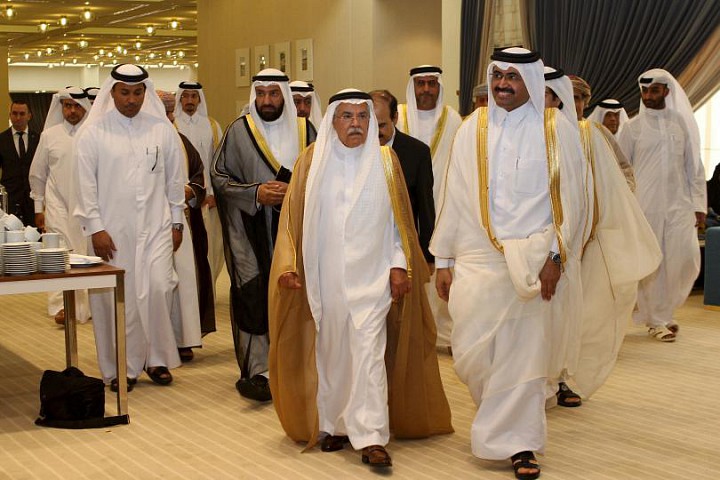 ---
Last spring it was widely believed that Saudi Arabia would be completely bankrupt by 2017 at current spending levels/oil prices. But it turns out most of the kingdoms spending was completely unnecessary. Quote from the CEO of Saudi Aramco:
 "My best guess," he said, "is that there was roughly between 80 to 100 billion dollars of inefficient spending every year, about a quarter of the entire Saudi budget."
The Saudi Government was able to cut spending by a whopping 25% as well as institute a VAT tax. It is also expected to create the world's largest sovereign wealth fund - 2 trillion dollars. This is enough to buy Apple, Berkshire, Google and Microsoft combined. (hopefully this doesn't happen) The kingdom is also expected to IPO around 5% of its holding in Saudi Aramco. The plan is to completely end dependence on oil and make investments the #1 source of revenue. 
---
Conclusion 
It seems like Saudi Arabia will be able to outlast the U.S shale industry and output will not be reducing anytime soon. Oil prices should see downward pressure for the foreseeable future, look forward to Saudi Arabia becoming an investment hub if its $2 trillion fund becomes a reality.