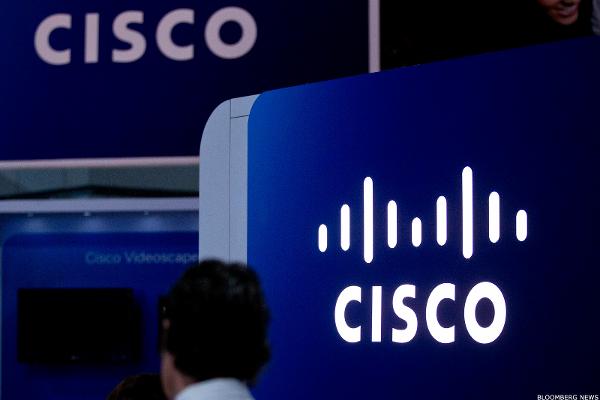 NEW YORK (TheStreet) -- Shares of Cisco Systems (CSCO) are rising 1.81% to $27.01 in afternoon trading on Monday ahead of the company's fiscal 2016 third quarter financial report, due out on Wednesday after the closing bell.
The San Jose, CA-based communications and network technology company is expected to deliver a year-over-year increase in earnings per share, but a decline in revenue for the three months ended April 30.
Wall Street is anticipating earnings of 55 cents per share for the latest quarter, up from 54 cents per share for the...
More