I am bearish on EUR/GBP in the medium-term, but it has been resilient since the low on the year of 0.6909 made in July. The 4H Chart shows that after another bearish attempt rebounded from 0.6950 price action appears to be bullish again, at least for the short-term.

EUR/GBP 4H Chart 8/11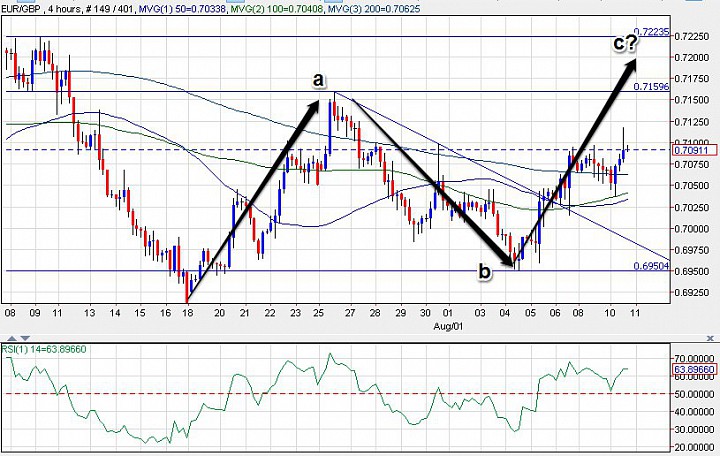 (click to enlarge)

Given the failure of the bearish attempt last week, and the subsequent rally, I am anticipating a possible ABC correction before considering shorting EUR/GBP again. I would look for the 4h RSI to show overbought condition (above 70) while price is around the July high of 0.7223. 
EUR/GBP Daily Chart 8/11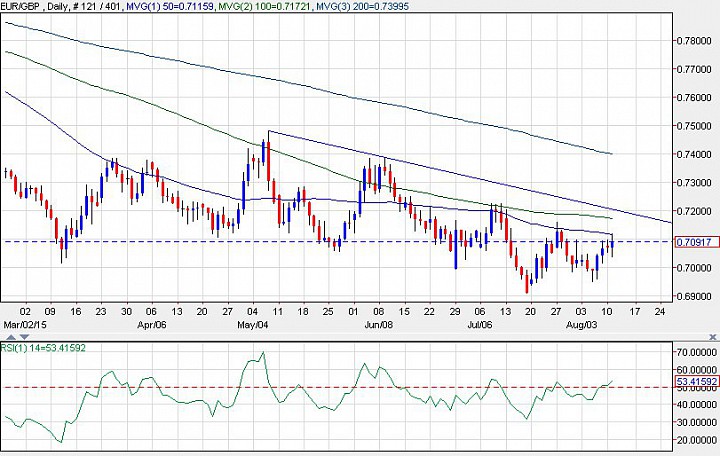 (click to enlarge)

The daily chart shows a bearish but choppy market. Under this type of mode, fading after a significant ABC bullish correction could be a viable trade, especially since the July high of 0.7223 will also be reinforced by a falling trendline.

However, if price breaks above 0.7230 and starts to hold above 0.72, I will have to re-evaluate the bearish outlook and perhaps wait for further price action to provide clues.