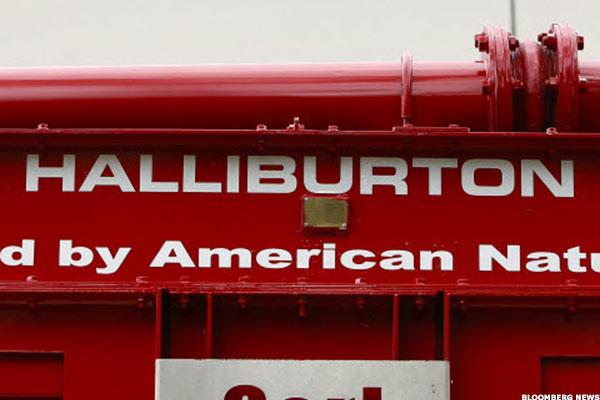 The delay in the full release of Halliburton's (HAL - Get Report) first quarter earnings could portend the cancellation of the $35 billion acquisition of Baker Hughes (BHI - Get Report) or an asset sale that would appease regulators who are against the deal, analysts said Monday.
Halliburton said Friday after the market closed that it postponed its earnings release and conference call until May 3 because of the upcoming April 30 merger deadline, after which time the two companies may continue to seek regulatory approvals or terminate the deal.
Earlier this month the Department of Justice filed a lawsuit challenging the merger of the two Houston oilfield services giants, saying it would result in less competition for 23 products and services and thus higher prices for oil and gas producers. The November 2014 agreement calls for Halliburton to pay Baker Hughes $3.5 billion if it walked away from the deal.
Analysts at Tudor, Pickering, Holt called the earnings postponement a "curve ball," saying they don't think Halliburton would have delayed its first quarter earnings call until after the April 30 deadline if it felt good about the likelihood of the merger eventually being consummated. It is also telling, they said, that the company decided to reduce infrastructure previously maintained in anticipation of Baker Hughes acquisition. "This protracted HAL/BHI saga is nearing an end," they said.
Bill Herbert, an analyst at Piper Jaffray unit Simmons & Co. International, agreed that Halliburton's infrastructure pullback may foreshadow the attempted merger's dissolution. But he notes that the company contends that it doesn't see a scenario currently in which it would need the assets "due to the...
More