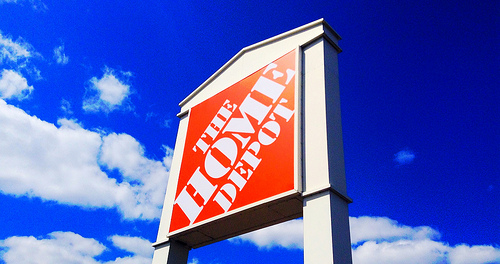 The Home Depot (NYSE: HD) cited earnings up for the first quarter, according to CNBC, with harsh winters, a positive housing market and heavy snowfalls increasing sales for the home improvement company. 
The company earned $1.16 per share for the quarter, increasing revenue by 6%, ultimately reaching $20.89 billion. This is great news for Home Depot, which reported poor numbers in the pervious quarter, lifting shares significantly in premarket Tuesday. 
"We had a stronger than expected start to the year as we experienced a more normal spring across much of the country and continued recovery of the U.S. housing market," Chief Executive Craig Menear said in a statement, according to CNBC.
Shares closed high Monday up 9%.
For more business and financial news, click here.