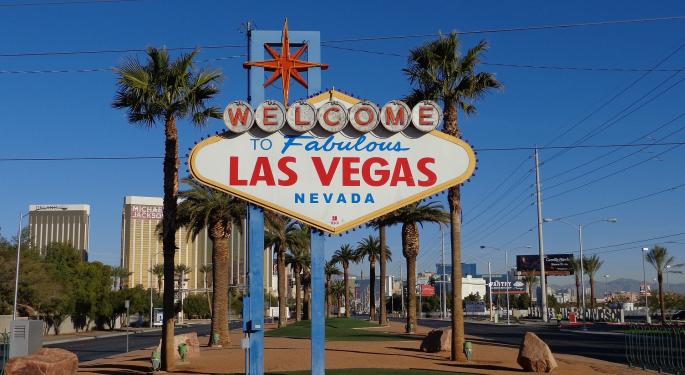 The Las Vegas Raiders coming in 2017?
Las Vegas has already paved the way to professional sports with a new NHL expansion team on the wat, although the name has yet to be chosen.
This week, the Oakland Raiders announced they have officially filed for three trademarks, including "Las Vegas Raiders," seeking exclusive rights to use the name for merchandise and sporting events.
The Raiders have the option to move after their one-year lease is up at the O.co stadium in Oakland. The San Diego Chargers also have an option to move at the end of the year, but only Los Angeles has been mentioned in their plans.
Earlier in the week, Nevada Senator Harry Reid said he would support a new domed football stadium in Las Vegas to bring a team to the city.
"The public would contribute $750 million — 39 percent of the project's total cost — in the form of a hotel room tax," according to Las Vegas Review Journal. Las Vegas Sands Corp. LVS 0.85% "is putting up at least $650 million, and the Raiders are committing $500 million.
© 2016 Benzinga.com. Benzinga does not provide investment advice. All rights reserved.