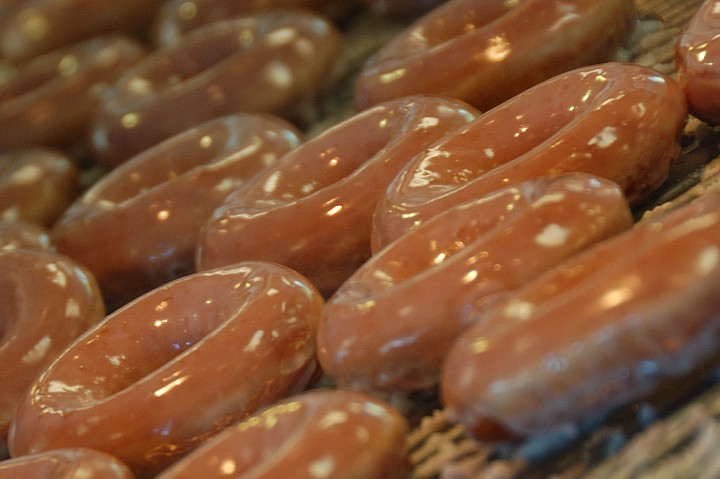 Krispy Kreme (NYSE: KKD) released its fourth quarter earnings Wednesday, according to Nasdaq.com, and the reviews are mixed. The signature doughnut chain boasted a Q4 revenue boost, growing by more than 11 percent; however, quarterly profits fell by almost six percent.
The company just barely made analysts expectations in regards to quarterly revenue, predicting $126.78 million and banking $125.4 million, Nasdaq.com reported.
Further, the doughnut giant recently released a new item, comprised of a hotdog, with a glazed donut bun and covered in bacon bits, The Huffington Post reported. Krispy Kreme created the products in conjunction with The Wilmington Blue Rocks, a Minor League Baseball team.
The unique product is currently called the "Krispy Kreme Donut Dog" however, the company is now holding a contest where fans can create their own name and submit it for a prize.
Huffington Post commenter Andrzej Jeziorski said:
"This is why America's fat and the food industry's rolling in money ... and the investors in Krispy Kreme Doughnuts, Inc. (net income $35 million in 2014, almost double the previous year's), will no doubt also be investing in the latest weight-loss fads.

The food industry persuades people to eat bigger and bigger portions of fattier, sugarier and cheaper food, then the diet industry tells people they need to lose the weight they just put on, and the money just keeps rolling in and stuffing already overstuffed pockets, and on and on ..."