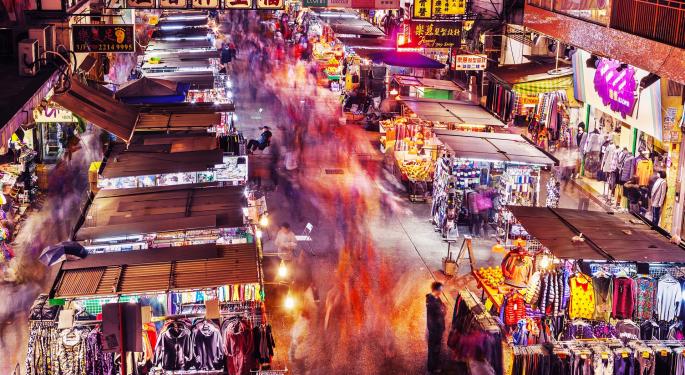 Despite the hype surrounding rising mobile audience for retailers, conversions have not been high enough to offset the declines in desktop and tablet usage, a new study by Adobe Systems Incorporated ADBE 0.85% revealed.
Traffic/Revenue: Conversion Disconnect
In its 2016 Digital Insights Mobile Retail report, Adobe noted that smartphone traffic to retail sites rose 33 percent year-over-year despite overall traffic remaining flat, given the 6 percent drop in desktop traffic and 10 percent drop in tablet traffic.
Overall online sales revenue rose only 10 percent, as a 65 percent increase in smartphone revenue was offset to some extent by a 2 percent drop each in desktop and tablet revenues. However, desktop conversions are higher, 2.8 times than smartphones and tablet conversions are 2 times higher.
Why Conversion Eludes Large Retailers
Adobe believes the opportunity is in better converting the base and offsetting declines in desktop through highly engaging mobile retail experiences. Some of the experiences consumers look for are as follows:
Quality.
Personalization from login through checkout.
If retailers stay apathetic about these, Adobe feels they stand to miss out on a critical growth driver. Quantifying the revenue loss if status quo continues in terms of traffic, revenue and conversion, Adobe estimates that 11 percent of potential revenue could be lost over the next 14 months.
"The shopping cart is a critical page to convert shoppers, but the experience has not been optimized on mobile and it has left many users to either buy less or abandon their carts completely," said Tamara Gaffney, principal analyst, Adobe Digital Insights. "It will be critical for retailers to better personalize the experience so that users will be compelled to purchase more on their smartphones, while better integrating technologies such as mobile wallets to create a seamless experience within apps and browsers."
At Last Check ...
© 2016 Benzinga.com. Benzinga does not provide investment advice. All rights reserved.