It seems as if Tesla Motors Inc (NASDAQ:TSLA) can do no wrong, at least not as far as the media is concerned. Of course history tells us that all it takes is a single story (like those fiery wrecks of the Model S a couple years ago) to turn the media against a company, but for now, the skies are clear.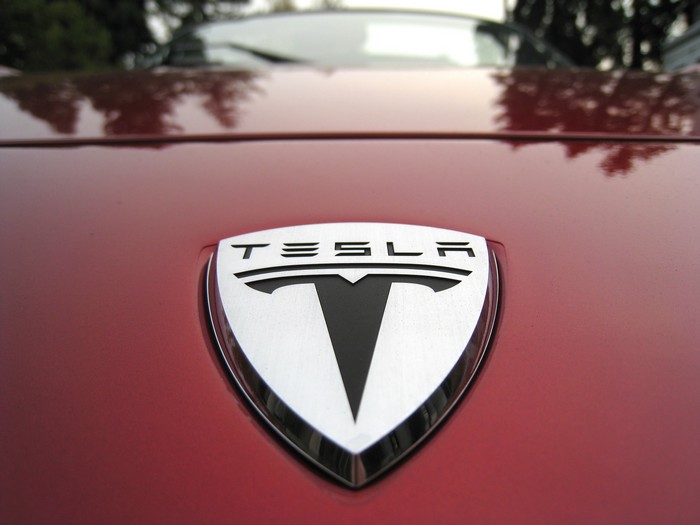 Tesla CEO Elon Musk appeared on the Late Show with Stephen Colbert on Wednesday night, which was Colbert's second night as host of the iconic late night talk show. Musk has been a celebrity for years, and of course this helps both Tesla and SolarCity Corp (NASDAQ:SCTY), of which he is chairman, and SpaceX, of which he is also CEO. It seems we just can't get enough of his public face, which includes plenty of charm and charisma. Analyst Andrea James of Dougherty & Co., a long-time Tesla bull, calls Musk "a major part of the company's marketing machine.
Musk's appearance on the Late Show was quite entertaining for those who got to watch. Colbert asked Musk about how to make Mars habitable for the human race, and his answer was… unexpected, to say the least. He said we should nuke the planet, which would warm it up quickly. Colbert called him a "supervillain" for that answer.
Tesla raises capital
In Tesla's last earnings report, one topic was raising capital, and the automaker has now successfully done so, raising about $738 million by selling shares for $242 apiece. James sees this as a big positive because Wall Street has been concerned about the company's use of...
More