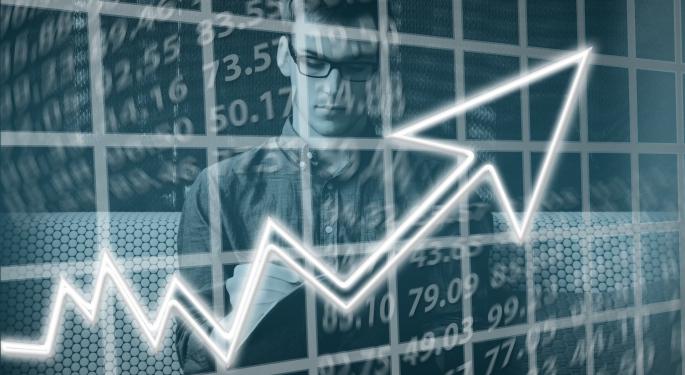 The debate between growth investors and value investors has been raging for decades, and the gap between growth stocks and value stocks is still as wide as ever. Over the years, plenty of stocks have made the transition from growth stocks to value stocks, but it's a transition that is often very painful for investors in the short term.
With growth investor darling Ulta Beauty Inc (NASDAQ: ULTA) shares down 15 percent in the past month, Benzinga PreMarket Prep host Dennis Dick recently discussed why even large pullbacks in growth stocks like Ulta, Under Armour Inc (NYSE: UAA) and Tesla Inc (NASDAQ: TSLA) may still not trigger buying in the market.
"When momentum starts to break and we start to get a break in the charts, valuation is what people start to look at," Dick said.
With Ulta still trading at an earnings multiple over 30, the 15 percent pullback may just be the tip of the iceberg.
"You've got two types of major investors in the market: you've got growth investors and value investors. If the growth investors are all of a sudden starting to not buy the stock because growth is slowing, now you're relying on the value investors to find your support. There can be a gap sometimes, a large gap, between growth and value," Dick said.
With the S&P 500 PE ratio currently sitting at 25.8, value investors aren't interested in stocks like Under Armour and Ulta with multiples above 30.
Dick said this disconnect between growth investors and value investors is why Under Armour has struggled to find support even after shares declined roughly 50 percent in the past year.
"Is it a good company? Yeah. Does it have a good brand? Yeah. But it's struggling with its multiple now because the growth investors aren't there," he said.
For Ulta to avoid the 50 percent decline that Under Armour endured in the short-term the company will need to find a way to get growth investors to stick with the stock.
Listen to Wednesday's full PreMarket Prep show below.
PreMarket Prep is a daily morning show about short term trading ideas and technical setups. It airs live from 8–9 a.m. ET here, and the podcast is here
© 2017 Benzinga.com. Benzinga does not provide investment advice. All rights reserved.
Source