Democratic presidential candidate Bernie Sanders has been relentless in his attacks on Verizon (VZ - Get Report) over the past few weeks. And believe it or not, the criticisms of the self-described democratic socialist could hurt the company where it matters most: the balance sheet.
Verizon CFO Fran Shammo warned in an investor conference call Thursday that a bitter labor contract dispute with nearly 40,000 of its employees might weigh on the company's earnings.
"Given the status of our labor contract negotiations, there will be pressure on earnings in the second quarter due to the timing of cost reductions," he said. "Depending on the progress of negotiations, we may need to update the full-year guidance at a later time."
This wouldn't be the first time a labor dispute has hurt Verizon's bottom line. In 2011, the combination of heavy storms and a two-week strike cost it $250 million. And depending on the length of the strike, the impact for Verizon's earnings could grow.
"Expectations are that [the labor dispute] will be a one to two cent drag to earnings for 2Q," said Macquarie analyst Amy Yong in a phone interview Friday afternoon. "Obviously if the strike is prolonged, then it could be a bigger impact."
James Moorman, analyst at D.A. Davidson & Co., noted in an analyst note Friday that the strike could delay cost-cutting measures the company has promised. "While we continue to believe the strike will have a minimal impact beyond some installation delays, cost-cutting was expected to help offset the loss of profits from the wireline properties sold to Frontier," he wrote, adding that the firm has cut its second-quarter earnings per share estimate for the company as well.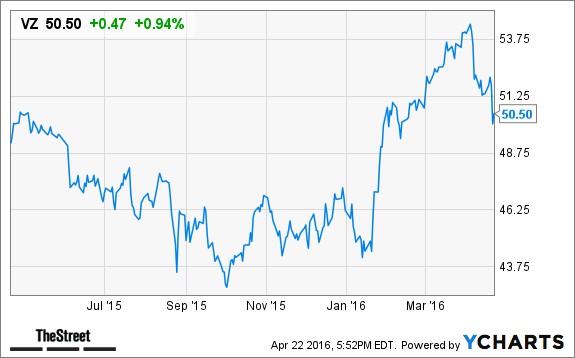 Sanders has thrown his full weight behind workers representing the Communications Workers of...
More