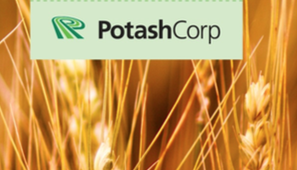 Potash (POT) continues to cut dividends as margins are crushed in the fertilizer segment. The stock trades in a tight range with $15.50 on the downside and slightly above $17 on the upside. The question is which way the stock will break?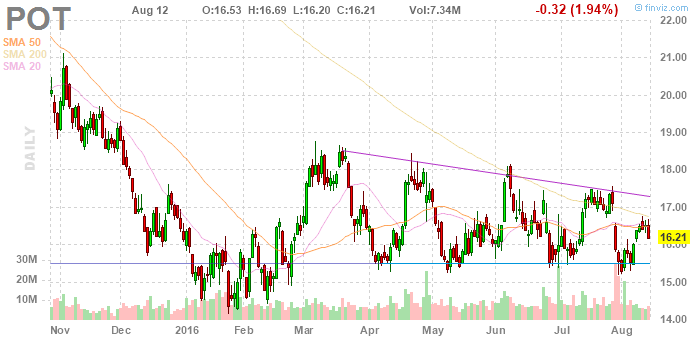 From a fundamental view, Potash only forecasts making around $0.50 in 2016  for a stock trading above $16. A big part of the stretched valuation is a continual thesis of growing demand for potash that doesn't really materialize. Of the five geographical regions, all but India forecasts lower demand in 2017 than in one of the prior years.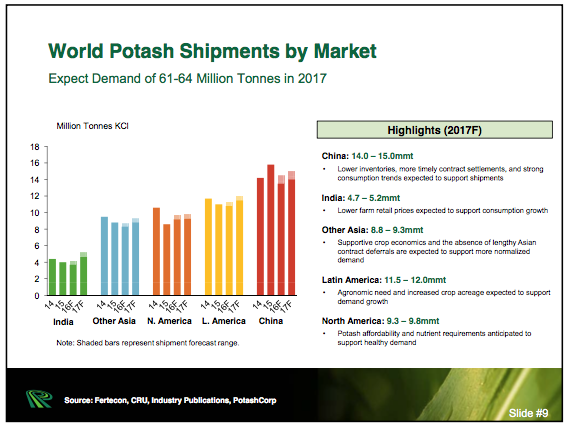 Until the fundamental bullish mindset changes, the odds are that Potash Corp is headed further down. The company will hardly earn enough this year to cover the second dividend cut. Smart investors though will use the above chart to verify that a different thesis isn't playing out with the sector that could include some fundamental shifts in supply. Which way do you think Potash will break?
Disclosure: No position