Will the Back-to-School Season Give Department Stores a Boost?
Key product categories
As the back-to-school season ends, let's look at the major product categories that tend to benefit from this shopping season. According to data provided by the National Retail Foundation (or NRF) for the 2015 back-to-school season, households are expected to spend the following:
$8.6 billion on clothing and accessories
$7.8 billion on electronics or computer-related equipment
$4.6 billion on shoes
$3.9 billion on school supplies
The top three categories for back-to-college spending are electronics or computer-related equipment, clothing and accessories, and dorm or apartment furnishings. The data are based on a survey conducted by Prosper Insights & Analytics.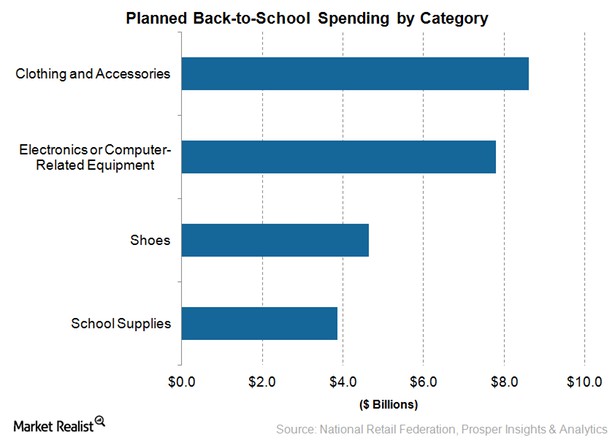 Department stores focus on key categories
As part of its back-to-school...
More