Restaurant chain in Singapore will add drones to its waitstaff.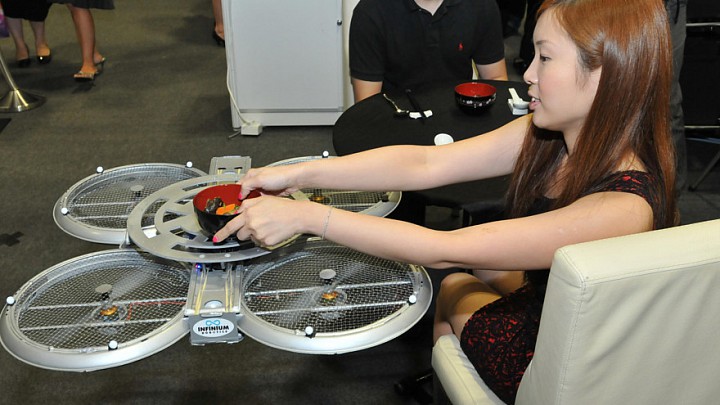 Singapore restaurant chain Timbre Group has made some new additions to its waitstaff, and unlike their colleagues, the fresh hires can fly and don't earn wages.
Infinium Robotics' drones are due to be introduced at the restaurant chain by the end of the year, carrying up to 4.4 pounds of food and drink each, according to the BBC. The airborne, unpiloted robots will deliver food within the restaurant by swooping over the heads of diners on paths charted by a computer program, using infra-red sensors placed around the restaurant.
Infinium says the drones will be able to free up staff members to focus more on interacting with customers or other tasks that require higher-level thinking. It's especially important in Singapore, where the country's food-and-beverage industry lacks nearly 7,000 people.
Sally French