Microsoft just unveiled the new Surface Pro 3 tablets today and it will available tomorrow.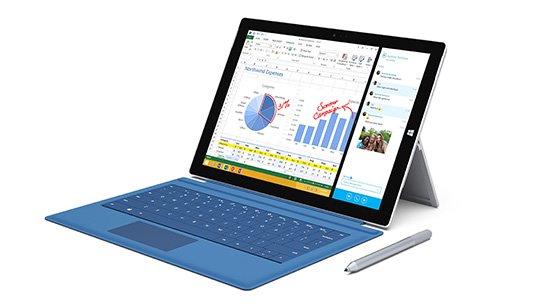 Panos Panay, corporate vice president with Microsoft's Surface division, said that "This is the tablet that can replace your laptop,"  This Microsoft's Surface Pro 3 has a 12-inch screen with a resolution of 2160 x 1440 and weighs only 800 grams so this tablets is the thinnest product that Microsoft ever made.
The price starts from $799 up to $1,949.
Microsoft will launch a thinner type cover that protects the screen and also provides a keyboard with a trackpad.
We will see about its sale tomorrow.