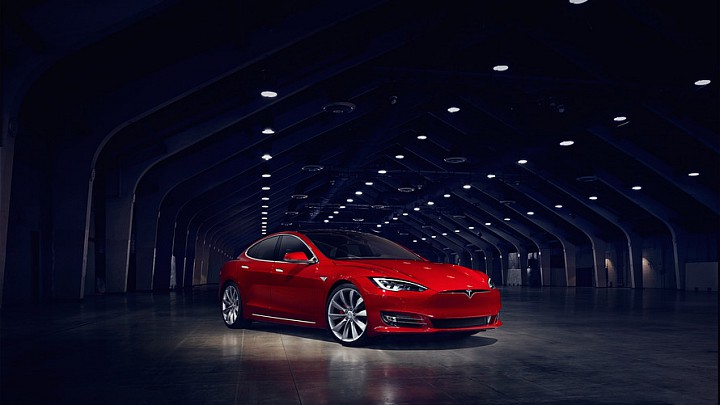 Tesla Motors Inc.'s Model S sedan is getting a face-lift — and an air filter system that Chief Executive Elon Musk has dubbed "bioweapon defense mode," previously available only on the electric-car maker's Model X SUV.
Tesla announced the updates to the Model S on Tuesday, saying the changes will go into production immediately. The Model S, the first electric car to be fully designed and built by the Silicon Valley auto maker, starts at $71,500.
Besides the "bioweapon" mode, a HEPA air filtration system that Tesla claims virtually wipes out allergens and contaminants from the car's cabin, the Model S got a new front fascia and headlights similar to the Model X, upgrades in its charging system, and new interior décor choices.
At the debut of the Model X in September, Musk highlighted the SUV's air filtration system, saying it was so advanced it would protect occupants from a chemical attack and would be handy to have in an apocalyptic scenario.
The changes for the Model S sedan come nearly two weeks after Tesla unveiled prototypes of the Model 3, a cheaper electric sedan aimed at the mass market that the company hopes to sell by late 2017.
Within days of the unveiling, Tesla said it took more than 325,000 reservations for the Model 3, expected to cost $35,000 and go 215 miles between charges.