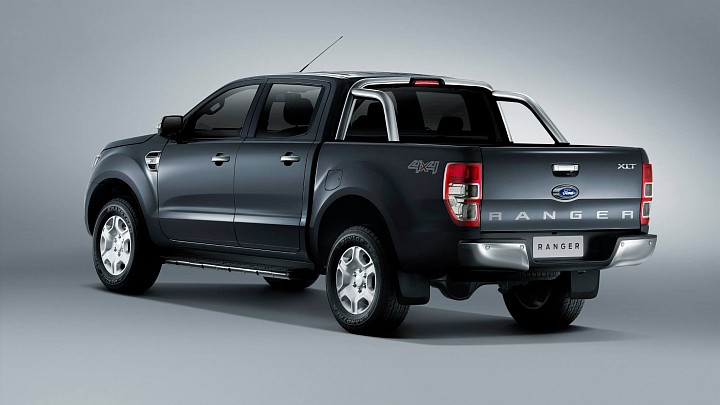 Ford (NYSE: F) released its newest midrange truck today, according to Fox. The Ranger pickup was revealed for the first time Monday at the Bangkok Auto Show.
The model boasts new, more advanced features than its predecessors, according to Fox, including redesigned crew cab, lane keep assists and adaptive radar cruise control.
The Ranger is available in three different engines, in both 6-speed manual and automatic with 4x4 capabilities, Fox reported. The vehicle will be available in 180 markets, however, not in the United States, Fox reported.
Fox commenter gastank87 said:
"Not everyone in America wants gigantic trucks. Why not sell it here?? The new Colorado is great and the Tacoma has always been a great smaller truck. Seems like this would be some good competition. I for one don't have a garage big enough for a full size and would love a smaller truck like this. I don't need to haul huge boats or anything."
Fox commenter CliffSkrislow said:
"I bought a new Ranger S-Model (bare bones) in '87, with a 2.3L 4 cylinder. 350000+ miles later, I sold it in 2001 because it would no longer pass California smog reqs without an engine rebuild. Still had the original clutch. I'd bet my last dollar that truck is still running strong in Mexico. That little 2300 cc engine Ford had used for years since the Pinto was the most reliable I've ever owned. If I could find one, I'd buy a Ranger with the 2.3 in a heartbeat."