Greek stocks are now down 15% since Q€ started... German stocks are up 3.1% in that period. Europe's broad EuroStoxx 600 closed at its highest since 2000 as Greek government bond yields (and spreads) surged once again. The contagion to the rest of the Europe remains a problem with Spanish and Italian bond risk up 15-20bps since Q€ started.
Have and Have-Nots... in stocks...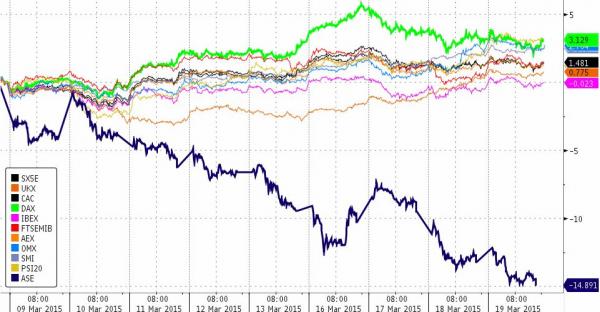 and Greek contagion is spreading to the rest of the periphery...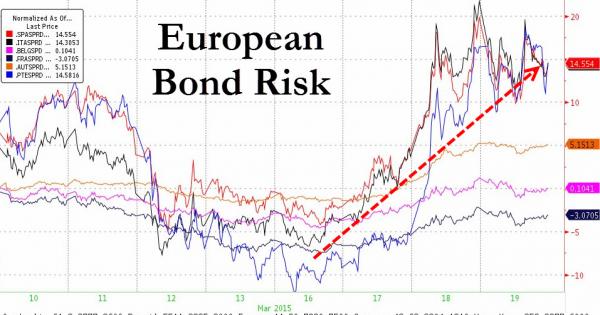 German Bund yields collapse to new record low of 17bps as Greek 10Y hits post-crisis highs...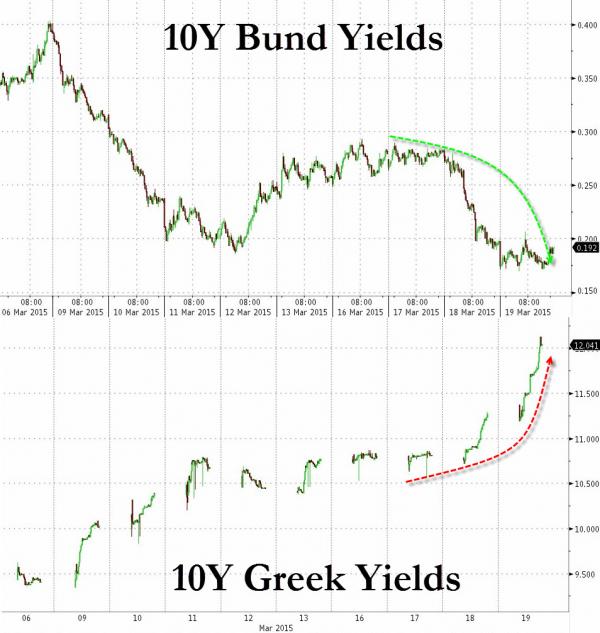 Charts: Bloomberg