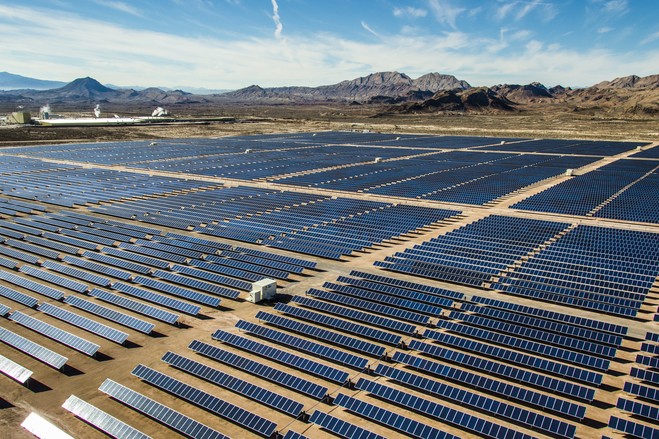 Last June, two dozen SunEdison Inc. senior managers gathered at the Park Hyatt near Paris's Place Vendôme to hear a forecast from Chief Executive Ahmad Chatila. By 2020, he said, the renewable-energy startup would be worth more than $350 billion. Some day it would be as big as Apple or Google.
The bravado was vintage Chatila, but the fuel came straight from Wall Street. Born out of financial engineering that supercharged its growth, SunEdison had taken advantage of low interest rates and a flood of hedge-fund cash to transform itself into a darling of the clean-energy world.
Ten months later, SunEdison is working with advisers on a possible bankruptcy filing, according to people familiar with the matter. Nearly $10 billion in shareholder value has evaporated.
The story of SunEdison's swift rise and calamitous fall, pieced together from internal documents, regulatory and court filings and interviews with more than a dozen current and former employees and advisers, shows what can happen when executive overreach meets fizzy markets. Mesmerized by the promise of high yields and fast growth, investors turned a blind eye to operational warning signs that ultimately left the company vulnerable to a rise in interest rates.
Last fall, several senior executives warned the board about a looming liquidity crisis and urged the ouster of Mr. Chatila, say people familiar with the matter. In the ensuing weeks, they​quit or were fired.
The Justice Department and the Securities and Exchange Commission are now investigating whether management misled the public, as the company began to struggle, by giving investors a more positive picture of SunEdison's finances than was circulated internally, according to people familiar with the matter.
SunEdison declined to comment for this article or to make officials available. Mr. Chatila didn't respond to messages seeking comment.
On Thursday, SunEdison said in a regulatory filing that an internal probe found the company "lacked sufficient controls" over cash flow and faulted an "overly optimistic culture and its tone at the top." SunEdison also said it identified no material misstatement in historical financial statements, as well as "no substantial evidence to support a finding of fraud or willful misconduct of management."
SunEdison shares gained 68% on the news and were trading midday around 60 cents.
SunEdison traces its roots to MEMC Electronic Materials Inc., a maker of silicon parts that was once part of Monsanto Co. In 2009, MEMC hired Mr. Chatila as chief executive. A veteran of Cypress Semiconductor Corp., he impressed the MEMC board with his experience in polysilicon, the raw material used to make computer chips and solar panels.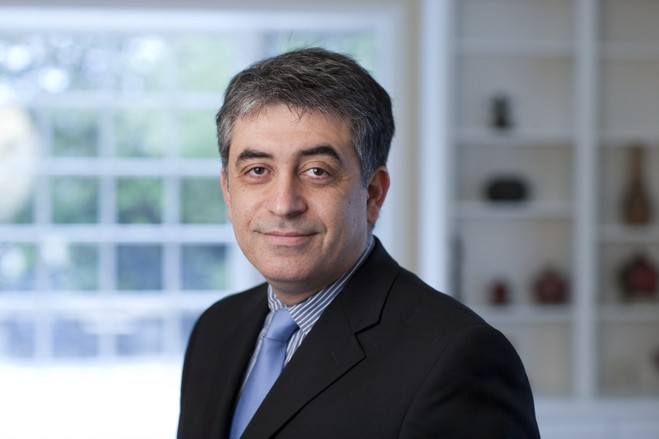 Born in Lebanon, the 49-year-old Mr. Chatila studied electrical engineering at Arizona State University and then Cornell University. At MEMC he was known as an intensely driven executive who shunned media interviews. Colleagues teased him for his baggy suits as well as worn-out shoes that he was known to kick off in meetings.
When a senior Brazilian economic official visited the company's California offices to discuss a potential manufacturing facility in Brazil, Mr. Chatila hosted her at his house, where he served a meal of pasta and takeout rotisserie chicken.
At MEMC, his first big move was buying a solar-project developer called SunEdison for $340 million.
Four years later, facing falling silicon prices and competition from overseas rivals, MEMC pivoted. It changed its name to SunEdison, spun off its semiconductor business and began a two-year buying spree to acquire energy projects.
After making no major acquisitions in 2013, it struck nine deals in 2014 and 18 in 2015, according to market researcher FactSet. It bought solar-panel installers and battery startups and pursued projects including in the Philippines and Honduras. ​In early 2015, SunEdison expanded into wind power with its $2.4 billion takeover of First Wind LLC, its largest deal ever.
To finance its deals, SunEdison turned to an idea that was catching hold in the clean-energy industry: captive buyers. It would launch a sister company to handle the mundane business of operating power plants under long-term utility contracts...
More