Because of Australian Law Peabody Energy will most likely not file for bankruptcy.
In Australia, an administrator would replace management, there would be no DIP financing, and customers would have the right to terminate contracts if the Australian operations went into administration.
A bankruptcy filing in the U.S. would most likely result in their Australian operations going into administration.
Peabody Energy only indirectly owns their Australian mining operations by being sole owner of PEAMCoal Pty Ltd.
A number of readers have requested additional information about the impact of Australian laws on Peabody Energy Corporation (NYSE: BTU) filing for bankruptcy in the U.S. I recently wrote an article about how laws were influencing the value of BTU, Arch Coal Inc. (NYSE: ACI), and Alpha Natural Resources Inc. ( OTCPK:OTCPK:ANRZQ). In that article I stated that I did not think that BTU would file bankruptcy because of Australian Corporations Act of 2001.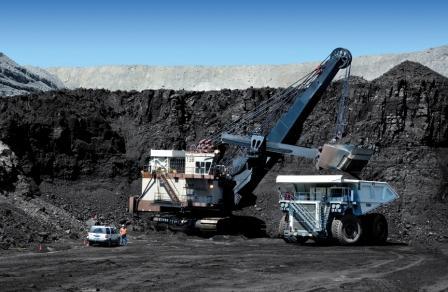 Under Chapter 5 of the Australian Corporations Act of 2001, an insolvent company goes into administration. Current management is replaced by an appointed administrator, who can not have any association with the company, to manage the company. This is different than In the U.S. where current management is usually given an exclusive time period to draw-up a re-organization plan. During administration, the company either goes into liquidation or deeds of company arrangement -DOCA-where a settlement is agreed to by creditors. Management of Peabody Energy would lose control of their Australian operations, which accounted for 39% of 2014 of the company's revenue.
Besides the removal of management in Australia, there are other issues with Australian law that could influence BLU not to file for bankruptcy.
First, customers have the right to terminate contracts unlike in the U.S. where contracts are still enforceable under Sec 365(e)(1) of the U.S. Bankruptcy Code. For example, a customer would have the right to cancel an annual contract for the purchase of thermal coal from the Australian operations that is priced above the current market price. This provision in the Australian administration law could put many of their contracts in jeopardy of being terminated..
Second, in the U.S. many companies after filing for Ch11 arrange to get new funds with debtor-in-possession- DIP- loans. These DIP loans have a priority claim over other debt. There are no DIP loans when companies are in administration in...
More