Three former Nomura Holdings, Inc. (ADR) (NYSE:NMR) (TYO:8604) RMBS traders have been indicted in a Connecticut federal court for swindling millions of dollars from customers while making millions themselves.
The 10-count indictment, returned on September 3 and unsealed on Tuesday, alleges that Ross Shapiro, Michael Gramins and Tyler Peters committed conspiracy and fraud offenses while supervising the Residential Mortgage Backed Securities Desk at Nomura Securities International in New York.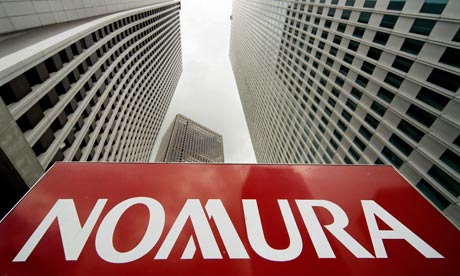 "The indictment alleges that, for several years, these three defendants handsomely profited by repeatedly lying to Nomura's customers in violation of federal law," said U.S. Attorney Deirdre M. Daly in a statement. " The victims of this alleged conspiracy include numerous funds, retirement plan providers and taxpayer-provided bailout funds that helped our nation to recover from the 2008 financial crisis. Our investigation into corrupt practices in the RMBS and other financial markets continues."
Shapiro was the managing director who oversaw all of Nomura's trading in RMBS, Gramins was the executive director at the RMBS desk and oversaw trading of bonds comprised of sub-prime and option ARM loans, and Peters was...
More