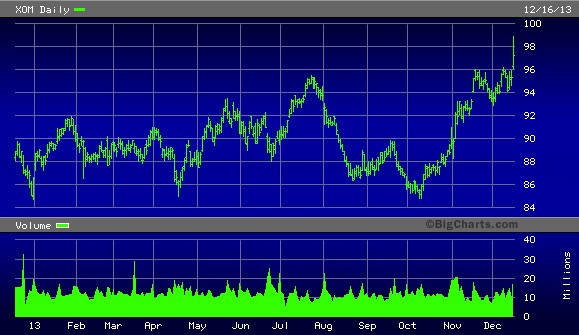 Shares of Exxon Mobil Corp. rose to an intraday record high of $98.88 on Monday on the heels of an upgrade to buy from analysts at Goldman Sachs.
Goldman turned more optimistic about Big Oil shares in general, but only Exxon received the coveted upgrade. The analysts downgraded Marathon Oil Corp. to neutral, and said they remained bullish about refiners.
Goldman's favorite refiners are HollyFrontier Corp., Marathon Petroleum Corp., Delek US Holdings Inc., Western Refining Inc., Alon USA Partners LP, and Northern Tier Energy LP, which are all rated a buy.