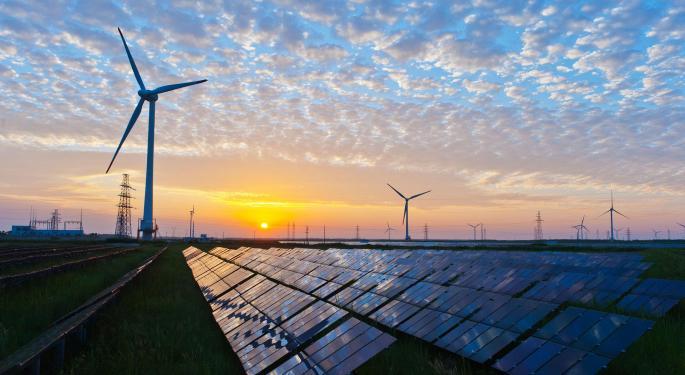 Tesla Motors Inc TSLA 0.7% has officially made a new $2.6 billion stock bid for SolarCity Corp SCTY 6.19%, but SolarCity shareholder's aren't particularly pleased with the terms of the deal. Tesla announced on Monday that SolarCity shareholders would receive 0.11 shares of Tesla stock for every share of SolarCity stock held.
Based on Friday's closing price, that would value SolarCity's shares at roughly $25.37, well below the stock's Friday closing price of $26.70.
PreMarketPrep's Dennis Dick said on Monday morning that SolarCity shareholders can expect the stock to trade even lower than its buyout price for the time being.
"There's risk involved in this deal. What if Tesla shareholders do not approve this deal? SolarCity could end up right back where it started when this was officially announced when the stock was trading back down towards $21. So the downside is a lot more significant than the upside I see."
The initial proposed deal back in June priced SolarCity shares at $0.122 to $0.131 per share of Tesla.
At its mid-morning share price just under $25.41, SolarCity shares seem to be pricing in a 100 percent chance the deal will go through.
SolarCity stock is up more than 17 percent since Tesla's original bid back in June.
For more trading ideas and insight on day trading, check out PreMarket Prep LIVE every morning from 8–9:30 a.m. ET here. You can also listen to complete episodes on Soundcloud, iTunes and Stitcher.
© 2016 Benzinga.com. Benzinga does not provide investment advice. All rights reserved.