When the corporate buyback bonanza bursts. If the CFO loved it at $116, he'll love it at $84...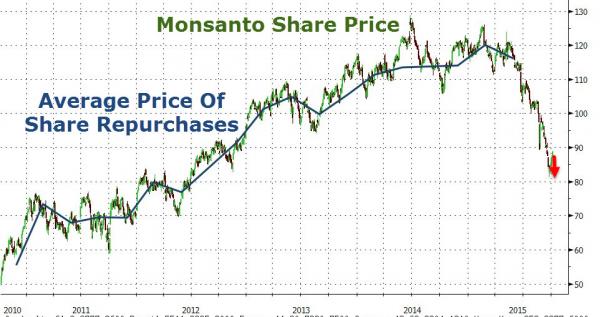 Monsanto spent $7.1 billion on buybacks in Fiscal 2014 at an average price of $115/share. MON stock is now $85, a -26% return

— zerohedge (@zerohedge)

https://twitter.com/zerohedge/status/651737666690617344
Time to borrow some cheap money to fund more buybacks... Oh Wait!!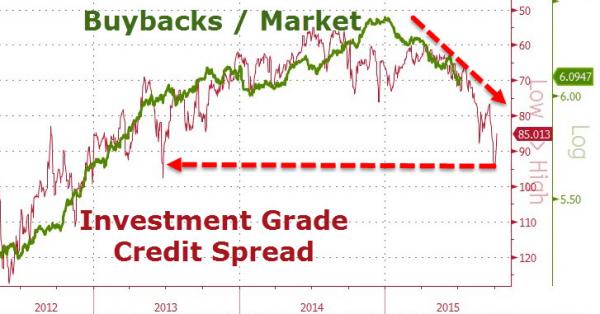 h/t @Moved_Average