GoPro's (GPRO) earnings are coming out tomorrow after the market's close. The stock has lost almost 10% in the last three days which implies investors are worried about the quarterly financial results:
<!== INSTRUMENT %% %60% ==!>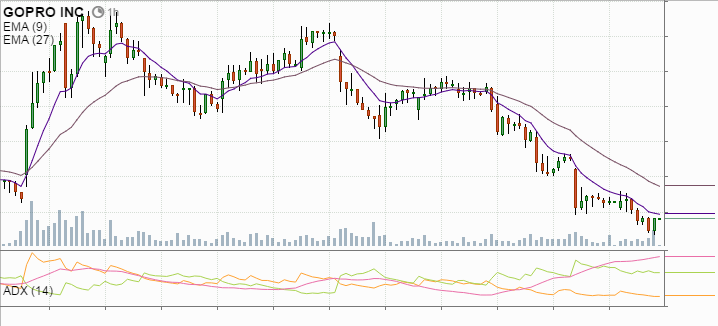 The company's Friday, May 6, options are extremely expensive relative to the stock (i.e. the cost of the straddle per share) and historical volatility: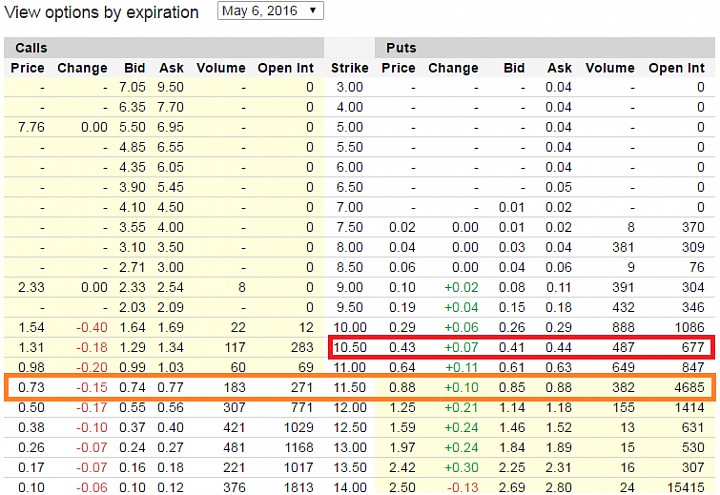 (Source: Google Finance)
I wrote a lot about risk-free strategies in the past. Of course, they are less profitable than alternatives but they have the best risk-return ratios. Essentially, if you are long GoPro's stock, here is what you do:

(Source: optionsprofitcalculator.com)
Note: I used the bid prices to model a short position in the straddle. The price of the stock is currently $11.40 per share.
If you are not long the stock, you will have to buy 100 shares at market opening (this is the minimum size of the position). 
The net premium here is $1.49 per share (the net premium, which excludes the straddle's in-the-moneyness), which translates into a ~13% yield on cost (i.e. relative to the stock's price). Well, do not get too comfortable - this is just the beginning. We must hedge our downside (our upside is already hedged by the call option). The break-even is $10.65 per share: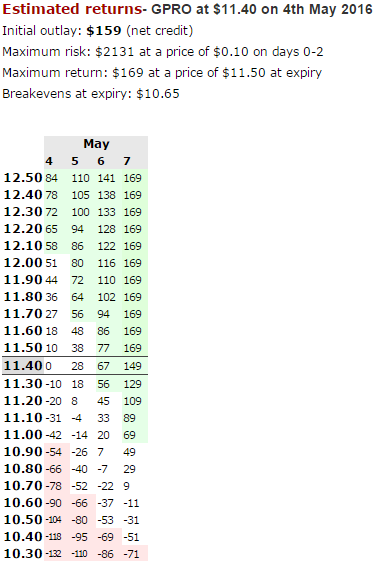 (Source: optionsprofitcalculator.com) 
As a result, we need to a put (in fact, two puts per each call because we not only have to hedge the sold put's downside and the stock's downside) with a strike close to the break-even price. Let us choose the put with a strike of $10.50, which now costs around $0.44 (I chose the ask price to model the put's purchase). This brings our net premium down to $0.61 per share (assuming two puts). In addition, we are losing the difference between the break-even price and the puts' strike price. This amounts to $0.15 per share ($0.30 per share to hedge both the sold puts and the stock). As a result, the net premium comes down to $0.31, which translates into a net riskless return of 2.7% (before transaction fees and taxes). Now, this may not seem like a lot but it is a two-day trade! I find it VERY interesting.

Keep in mind that this trade will only be significantly profitable with at least 5-10 options contracts.
What do you think?