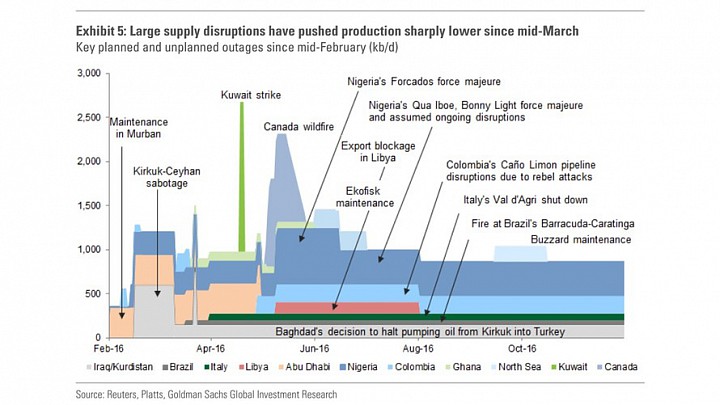 An oversupplied oil market has finally taken a turn for the better, according to one of Wall Street's most prominent investment banks and crude-oil bears.
Helped by strong demand and sharp declines in production, the oil market has shifted from "nearing storage saturation to being in deficit much earlier than we expected," wrote a team of analysts led by Damien Courvalin and Jeffrey Currie at Goldman Sachs, in a Sunday research note.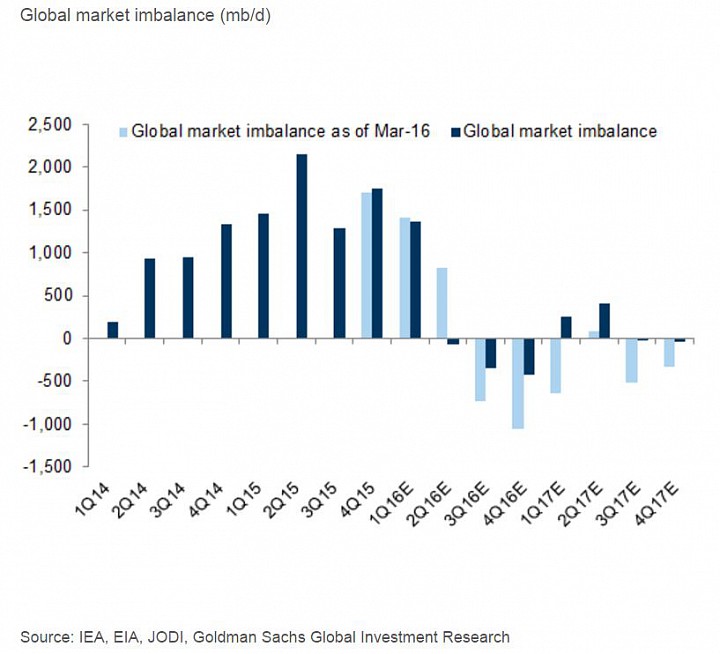 With that, the analysts now expect West Texas Intermediate crude to reach $45 a barrel in the second quarter, compared with the $35 it predicted in March. The bank also has increased its outlook for the second half of the year to $50 a barrel from $45 a barrel in March.
For its 2017 forecast, Goldman is predicting WTI will go no higher than $45 a barrel in the first quarter, compared with the $55 a barrel it predicted two months ago. But the analysts expect oil will gradually reach $60 a barrel by the fourth quarter of next year, and that's up from a March forecast of $55 a barrel.
Goldman, which has been fairly...
More