This is not what Yellen promised! The Russell 2000 (inching ever closer to its death cross) has plunged today and is now -0.8% from pre-FOMC and negative year-to-date.  Dow Transports have also given up all their post-FOMC gains and Homebuilders have plunged. US Treasury yields have tumbled with 30Y now -3bps on the week (and below pre-FOMC levels). The USD is rising as GBP weakness re-emerges.
Russell is weak and Trannies have rolled over...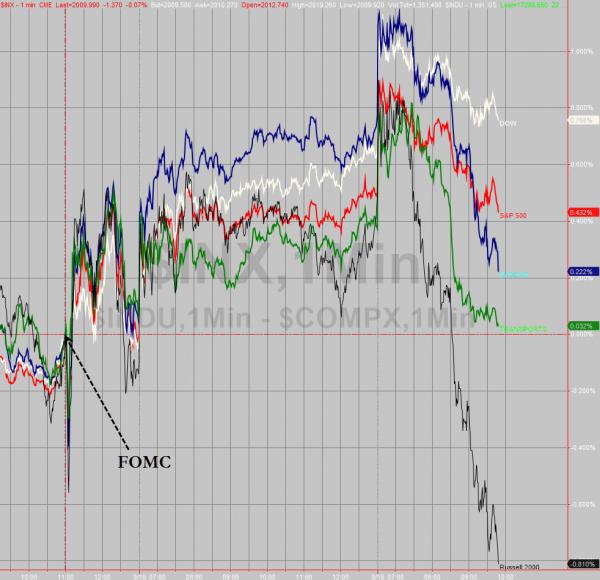 Homebuilders are in trouble...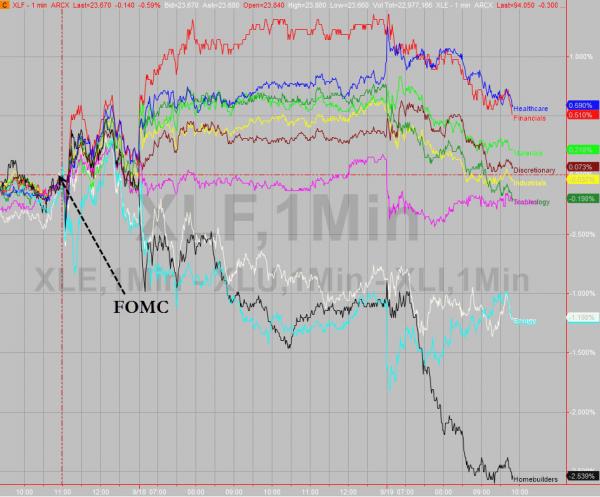 As Treasury yields tumble on the week...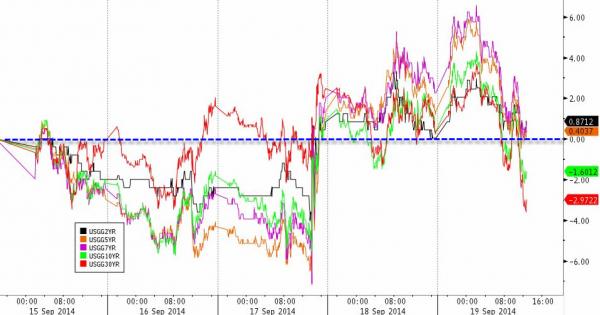 Charts: Bloomberg