While some pointed north to the aweful events in Ottowa, it appears the bigger driver of weakness in stocks today (aside from a sudden absence of broken VIX markets, a lack of Fed Speakers, and the truth about ECB bond-buying being exposed) was the plunge in crude oil. WTI tumbled from over $83 to a low $80 handle after inventories surged more than expected and that appeared the catalyst for equities to catch down to credit weakness. Treasury yields closed the day unchanged but sold off notably in the EU session (like yesterday). The USDollar strengthened for the 2nd day in a row (now up 0.55% on the week) on EUR weakness (CAD volatile around shootings), weighing on commodities. Silver was monkey-hammered early, copper and gold slid, then oil plunged (down 2% on the week). Yesterday's big winner Trannies tumbled the most today (-2%) as stocks gave up half the week's gains today.
Stocks broadly gave back half the week's gains today...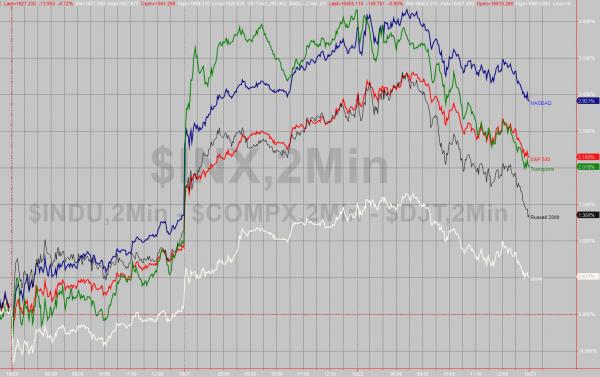 With Trannies tumbling the most on the day...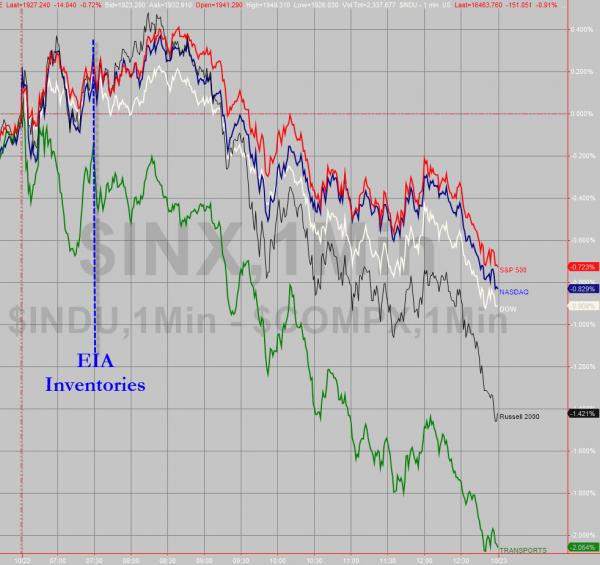 The turn in oil coincided with weakness in Stocks today...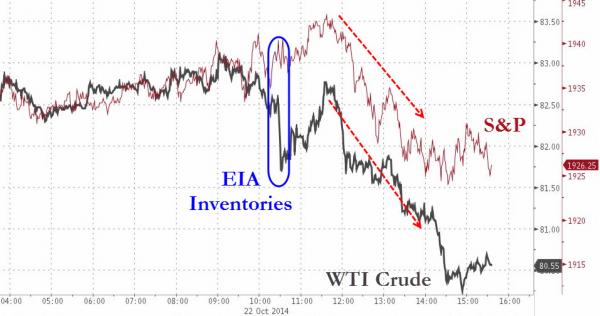 As Oil and stocks decouple...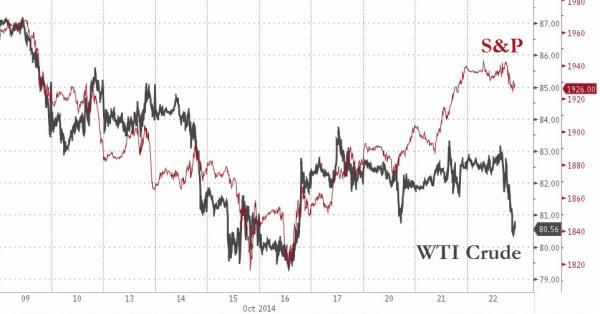 The drop in stocks caught then down to credit's early weakness...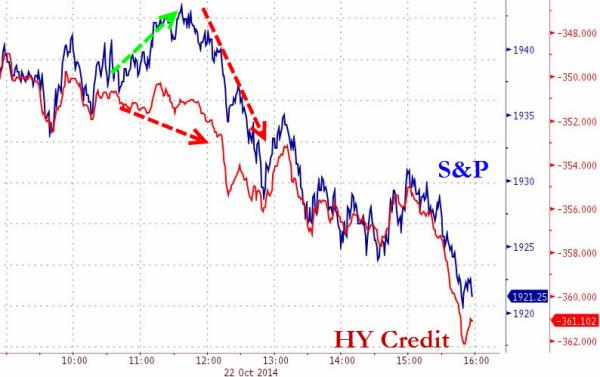 The Dollar rallied once again - led by EUR weakness. CAD was very volatile around macro data and the shootings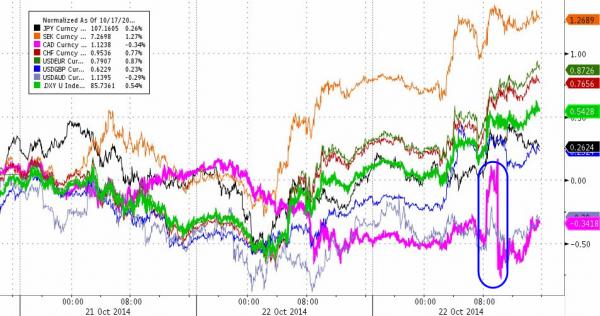 and USD strength weighed on all commodities...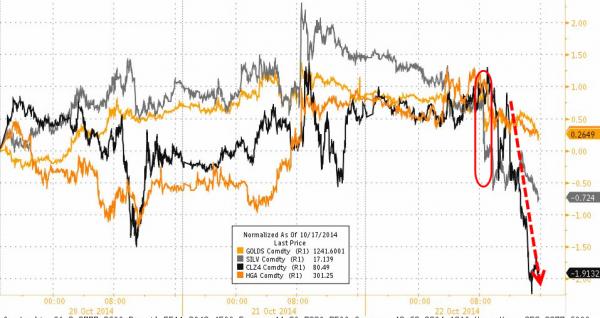 2nd day in a row, Treasuries sold off during the EU session... but closed unchanged on the day.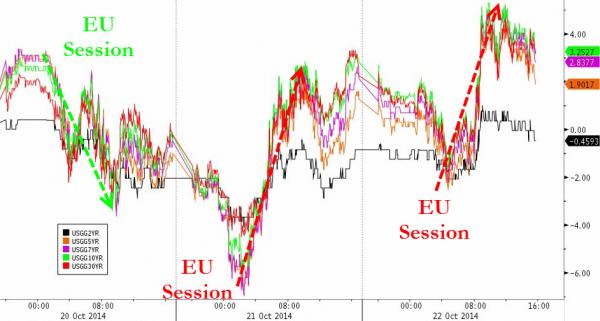 Charts: Bloomberg