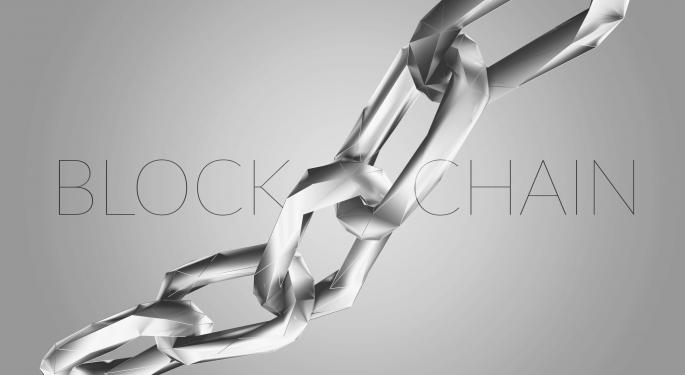 Mona El Isa has made her way around finance.
Between her stint as a trader at Goldman Sachs Group Inc GS 2.01% in London, to her time working at Jabre Capital, the Geneva, Switzerland, hedge fund, she's seen firsthand the evolution of asset management.
But it wasn't until she was approached by a family office in 2013 to run a long/short equity fund that it really occurred to her how difficult it is to be an asset manager.
"The amount of work that has to happen to set up and manage a fund really dawned on me. You start to realize that the costs get out of control, and understand why management fees are so high," she said.
El Isa decided to wind down the fund at the end of 2015, with $30 million in assets under management, after she realized she was spending more time on operational, administration and legal work instead of focusing on preserving the capital of her investors.
A Year To Brainstorm
So with that, she took a year off to figure out how to make asset management easier, specifically when it comes to barriers to entry. That led her to blockchain, the digital ledger behind bitcoin.
Blockchain is the decentralized ledger that all but eliminates the need for trusted third parties in financial transactions and makes committing fraud virtually impossible.
Melon And Melonport
That research has resulted in Melonport, a venture that El Isa hopes will help expand the blockchain revolution in finance.
"What we're doing is we're building blockchain software for asset managers. The purpose of that is we want to reduce barriers to entry in asset management. Setting up a portfolio takes a lot of time and a lot of money. We're building software that can make many of the process of setting up and managing the funds more efficient."
Melonport is based on Melon, a protocol that she helped develop, which allows digital asset managers to use blockchain technology to automate a lot of processes using code embedded in smart contracts.
It's also open sourced, meaning everybody can use it differently outside of a few non-negotiable elements that are programmed into the software (basic things you need to run a fund, like calculating NAV).
El Isa compared her new venture to how Alphabet Inc NASDAQGOOG GOOGL 1.31% first used the internet, in that Melonport is the first application to use this new protocol.
Spreading The Word
Now it's just a matter of getting the word out as they head toward an upcoming software release. El Isa is speaking at next week's Battle of the Quants event in London, where she hopes to educate asset managers on how blockchain will change the future.
"As far as I know, we're the only people doing this. We've seen no one trying to build a protocol or software that is open and modular that anyone can use."
Image Credit: By Davidstankiewicz (Own work) [CC BY-SA 4.0], via Wikimedia Commons
© 2016 Benzinga.com. Benzinga does not provide investment advice. All rights reserved.