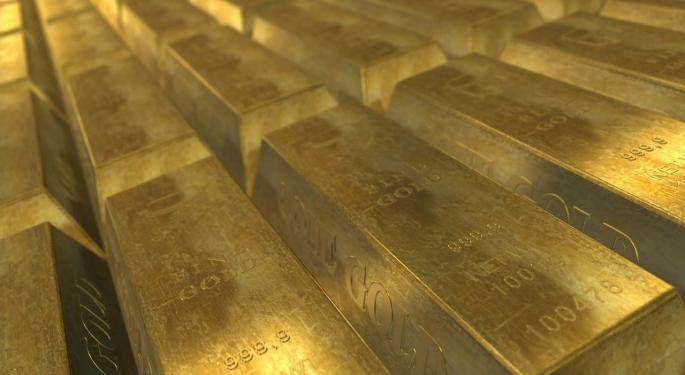 A team of analysts at Credit Suisse, led by Andrew Garthwaite, discussed their outlook for gold, noting there is "some near-term tactical concerns" in the commodity.
Specifically, the analysts have four main concerns on gold:
1. Gold moves inversely with the real bond yield and real rates are expected to rise in the near-term but over the longer-term, rates will stay low.
2. Gold moves inversely with banks and investing in the commodity is a play on the financial and monetary system "failing." The analysts expect the financial sector to outperform if bond yields rise.
3. Gold is overvalued based on a financial model which uses real rates, the US dollar and bank's relative performance.
4. Physical gold appears to be expensive versus other precious metals, equities and housing assets.
The analysts said a main concern is that gold stocks are "unusually overbought relative to the gold price and that "lower quality" companies have outperformed high quality companies over the past year.
Despite the near-term concerns, the analysts are "relatively positive" on the commodity over the longer-term because they are: 1) "mildly bearish" on the U.S. dollar, 2) fiscal quantitative easing measures will keep real bond yields lows, and 3) there is a "huge" demand for gold among central banks.
Finally, the analysts have a price target of $1,475 per ounce of gold in the fourth quarter and a $1,500 price target in the first quarter of 2017.
Date
Firm
Action
From
To
Apr 2013
Oracle Investment
Initiates Coverage on
Strong Buy
Apr 2013
Oracle Investment
Initiates Coverage on
Strong Buy
© 2016 Benzinga.com. Benzinga does not provide investment advice. All rights reserved.
Source