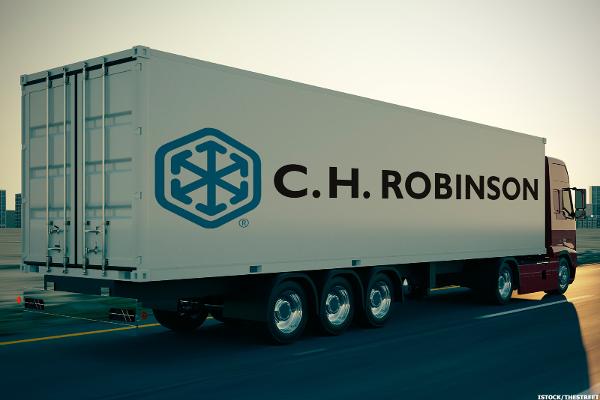 NEW YORK (TheStreet) -- C. H. Robinson Worldwide (CHRW) stock was initiated with an "underweight" rating at JPMorgan and a $66 price target on Monday.
"CHRW faces a challenging road ahead after the end of what we see as a once-in-a-decade combination of margin expansion and truckload (TL) market share gains," the firm wrote in an analyst note.
The Eden Prairie, MN-based company provides freight transportation services and logistics solutions to a variety of companies.
C.H. Robinson's margins are expected to decrease based on research that shows "stock performance twelve months after a peak was negative twice as often as it was...
More