The AUD/USD has managed to stage an impressive February rally, after putting in a bottoming formation in late January.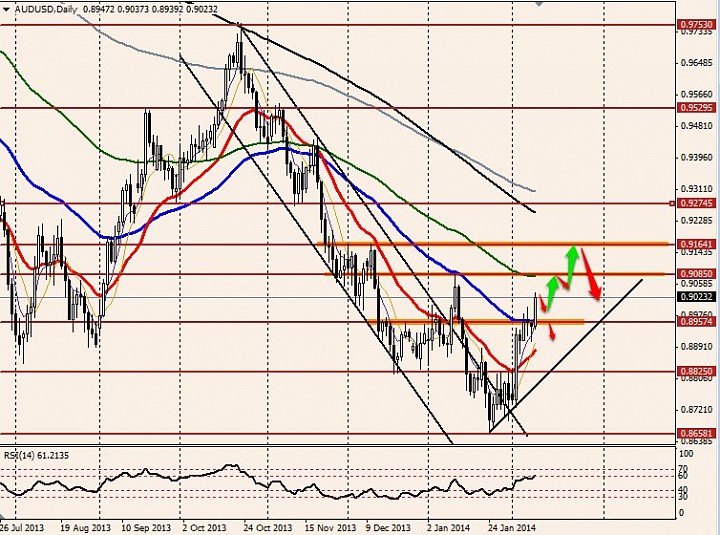 Overnight, the pair passed a critical test as it managed to push above the 0.8960 area, where it had gotten caught up over the previous 3-trading sessions. This was also where the 55-daily EMA (in blue) was present.
With the surge higher, the pair's bears, that were looking for a retrace to short were likely caught off guard shorting, and when those traders bailed, there was an extra impetus for the pair to push higher.
 Now, there are 2 clear levels to the topside present.
The first is the 0.9085 area, which was Jan's high, as well as where the 100-daily EMA (in green) is currently situated.

Above that we have the next pivot at 0.9165.

Now, the macro situation changed for the Aussie when the RBA said that it was switching from a dovish to a neutral focus, and that has helped be a catalyst for the recent rally, but in the medium-term picture I believe that the USD should be favored, and so if the pair does reach that 2nd topside target, I would look to see if there is a loss of momentum and reversal.

From the current price action, the bears would retake control if they are able to push back and have a daily close below the 0.8960 area.