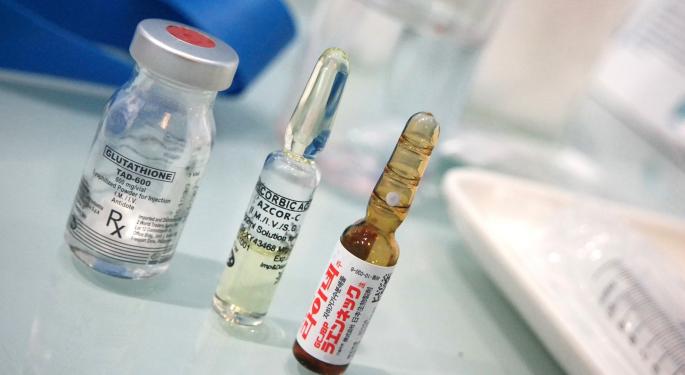 Jazz Pharmaceuticals plc - Ordinary Shares JAZZ 0.66% released its Q2 results after market close on Tuesday. Earnings per share came in below Wall Street consensus expectations, sending shares down.
Jazz Pharmaceuticals reported EPS of $2.63 and revenues of $381.16 million. Analyst consensus had an EPS estimate of $2.8 and revenues of $376.42 million.
Jazz management saw FY16 adjusted EPS of $9.90-$10.30 vs. prior guidance of $11.10-$11.50. Additionally, Jazz forecasted FY16 Sales between $1.485-$1.530 billion vs. prior guidance of $1.49-$1.55 billion.
"We have made significant progress in 2016, as we continue to build the foundation for future growth by further diversifying and strengthening our hematology/oncology portfolio with the addition of Vyxeos, a late-stage product candidate for the treatment of acute myeloid leukemia, through the acquisition of Celator Pharmaceuticals," said Bruce Cozadd, chairman and chief executive officer.
"We achieved strong organic sales growth of our key products, including a significant contribution from the U.S. launch of Defitelio, received FDA approval of our manufacturing facility in Athlone, Ireland and entered into additional corporate development transactions with the potential to bring innovative treatment options to patients," stated Cozadd.
At time of writing, Jazz Pharmaceuticals traded at $149 in Tuesday's after-hours session.
© 2016 Benzinga.com. Benzinga does not provide investment advice. All rights reserved.