Industry giant Schlumberger Limited. reported a higher-than-expected earnings for the third quarter, while revenue fell short of expectations. Meanwhile, the stock is now lower by nearly 20 percent over the past 52 weeks.
So CNBC's Jim Cramer said that the company's earnings report signals "more point" for oil and gas services companies.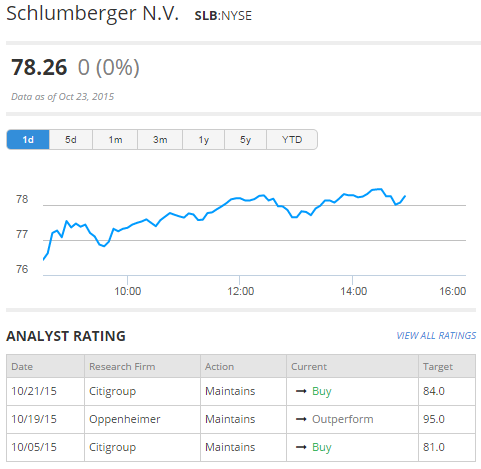 I'm a bit confused. What would you do?