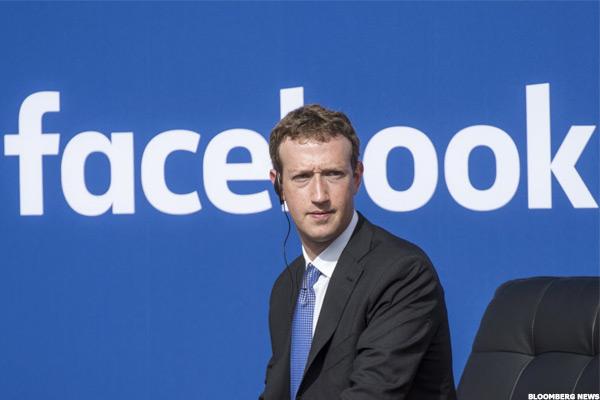 Shares of Facebook ( FB) appear to be on the verge of a powerful breakout. The stock closed Monday with a healthy 2% gain with the help of a nice jump in volume.
This impressive action has pushed FB to fresh July highs and sets the stage for a Once the $121 area is convincingly taken out, the stock has plenty of room to run higher.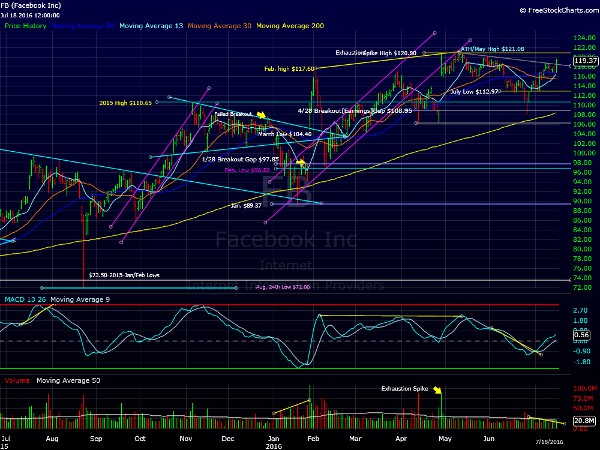 Back in late April, Facebook exploded to the upside following its first-quarter earnings report. The stock surged over 7% on the positive news but was unable to make any further headway. Two weeks later, after just barely reaching a new monthly high, an ominous top was beginning to form. By the end of May, after just over four weeks of dull post earnings action, it was becoming obvious that Facebook was completely exhausted and would need a deep pullback before getting back on track.
Facebook drifted lower through the early part of June, but the downside remained well-contained despite the ominous April/May top. It took the Brexit selling wave to finally push FB down to a major support zone. As...
More