Amid numerous rumors that Deutsche Bank is among the corporations exposed to the VW fiasco, and to be clear there is no news to confirm that, DB has just kitchen-sinked it in a pre-announcement:
-Deutche Bank sees 3Q net loss EUR 6.2B
-Deutche Bank to recommend dividend cut or possible elimination
Deutsche Bank stock is crashing down around 6% after-hours on the news.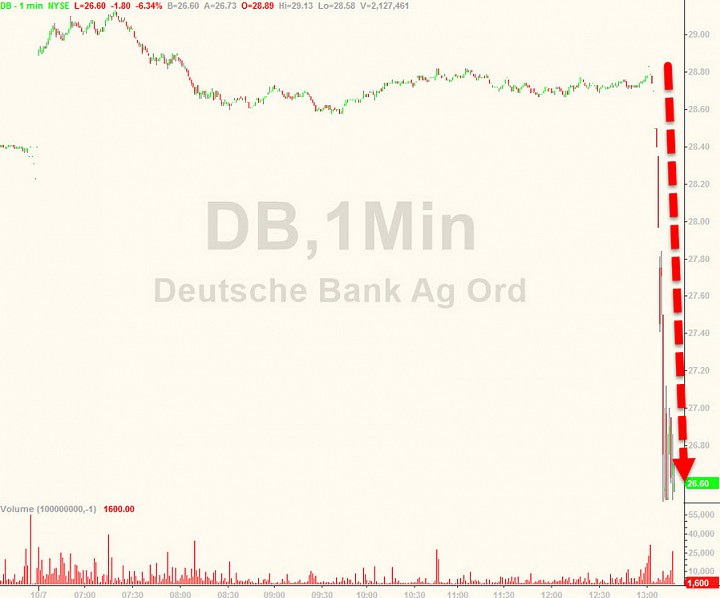 Looking back at the Lehman Brothers collapse of 2008, it's amazing how quickly it all happened. In hindsight there were a few early-warning signs, but the true scale of the disaster publicly unfolded only in the final moments before it became apparent that Lehman was doomed.