The GBP/USD has been rallying this week after a fresh low on the year at 1.5876. The 4H chart shows a battle during the 10/14 session where there were two tails, one up, one down. This drew the battle ground in the short-term, and bulls won eventually as price rallied above the up-spike. 

Price is also breaking above 50- and 100-period simple moving average (SMAs) while also breaking above a falling trendline from September's 1.6524 high. This signals bullish continuation, but first in the very short-term.
GBP/USD 4H Chart 10/17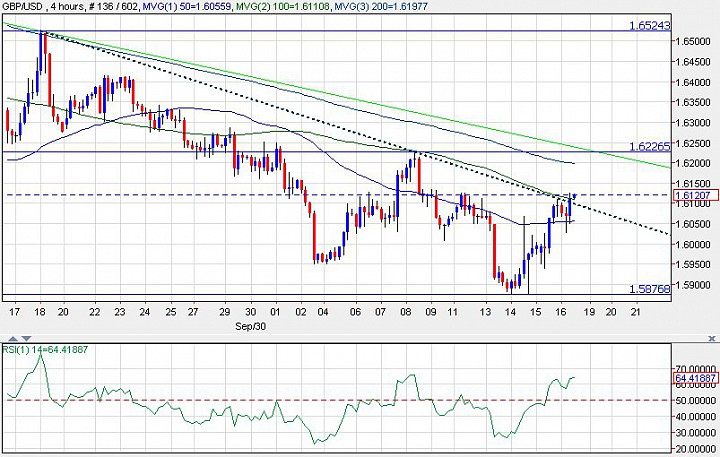 (click to enlarge)

Now, if price approaches the 1.6226 October high it will also be challenged by a falling trendline that goes back to the July and 2014 high. Price will have to break this 1.6230 area to signal the end of the decline since July. There will still be short-term bearish attempts, but at that point, we can start anticipate consolidation and even bullish correction as the primary mode for a period.