Cable company is taking share from phone, satellite companies
New X1 service aimed at dissuading customers from cord-cutting
Comcast Corp., the largest U.S. cable-TV provider, posted second-quarter profit that beat analysts' estimates after fewer video subscribers than expected canceled service.
Profit excluding some items was 83 cents a share, Philadelphia-based Comcast said Wednesday in a statement. Analysts predicted 81 cents, the average of estimates compiled by Bloomberg. Comcast's film business faced a tough comparison from a year earlier when it released "Furious 7" and "Jurassic World," two blockbusters that grossed more than $1 billion each at the box office.
The company lost 4,000 cable-TV customers in the quarter, compared with a drop of 69,000 a year earlier. Three analysts surveyed by Bloomberg had projected a loss of 42,000 in a seasonally weak period when college students disconnect their cable service for summer vacation.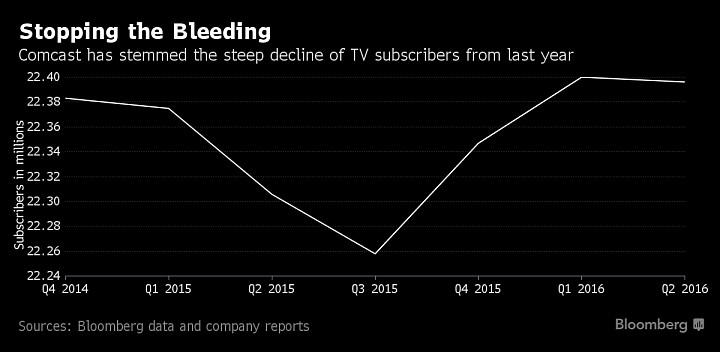 The shares advanced 3 percent to $69.20 at...
More